Dear VW-friends,
back from Rosmalen I present to you my prey. Also here I need the help from experts. Please see my questions below the pictures. If anybody could help with some answers, please send a comment.
Best regards from Bonn
Florian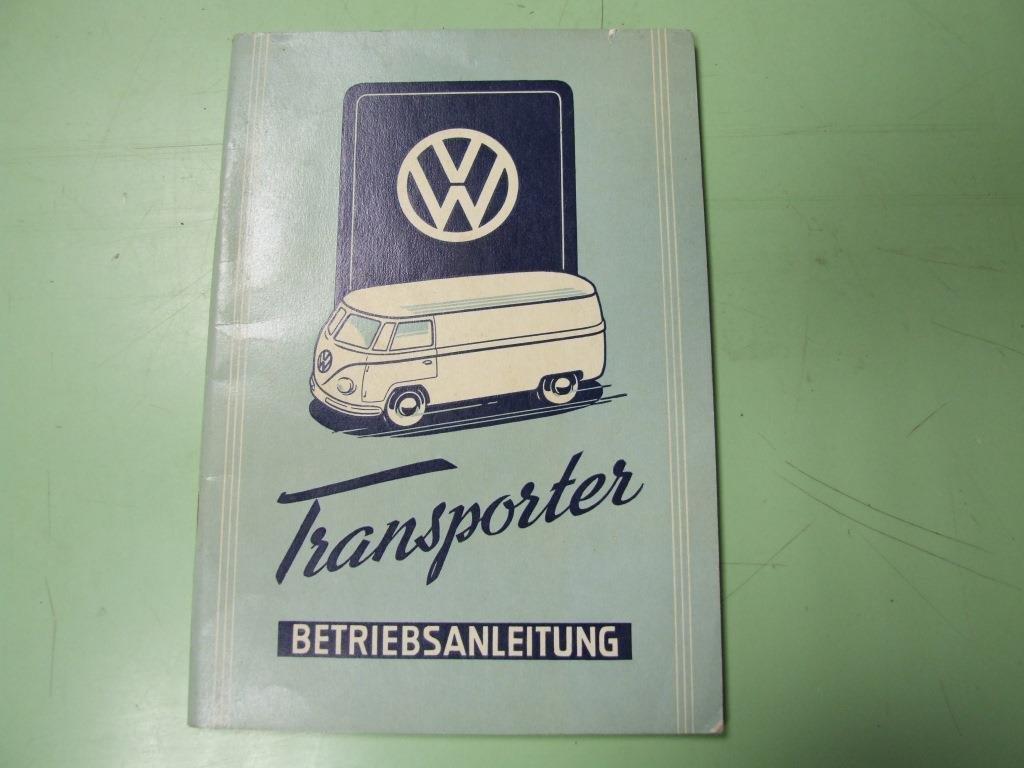 A very nice owners manual dated March 1952 (I would swap against an iusse of June, July or August 1951). My question to the experts: in this manual I can´t find any Samba-specific content as handling the sunroof for example. Did the Samba have its own manual?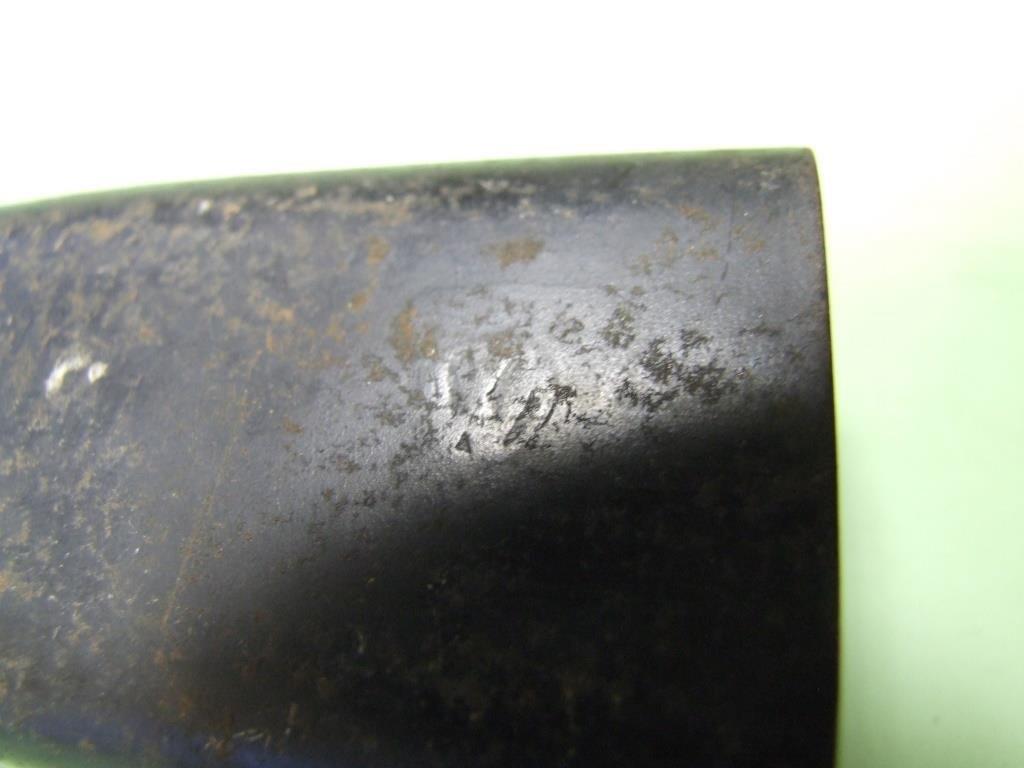 A NOS-tailpipe for the single tip muffler is always a nice find. But I saw these in different length. What would be the correct one for the Samba?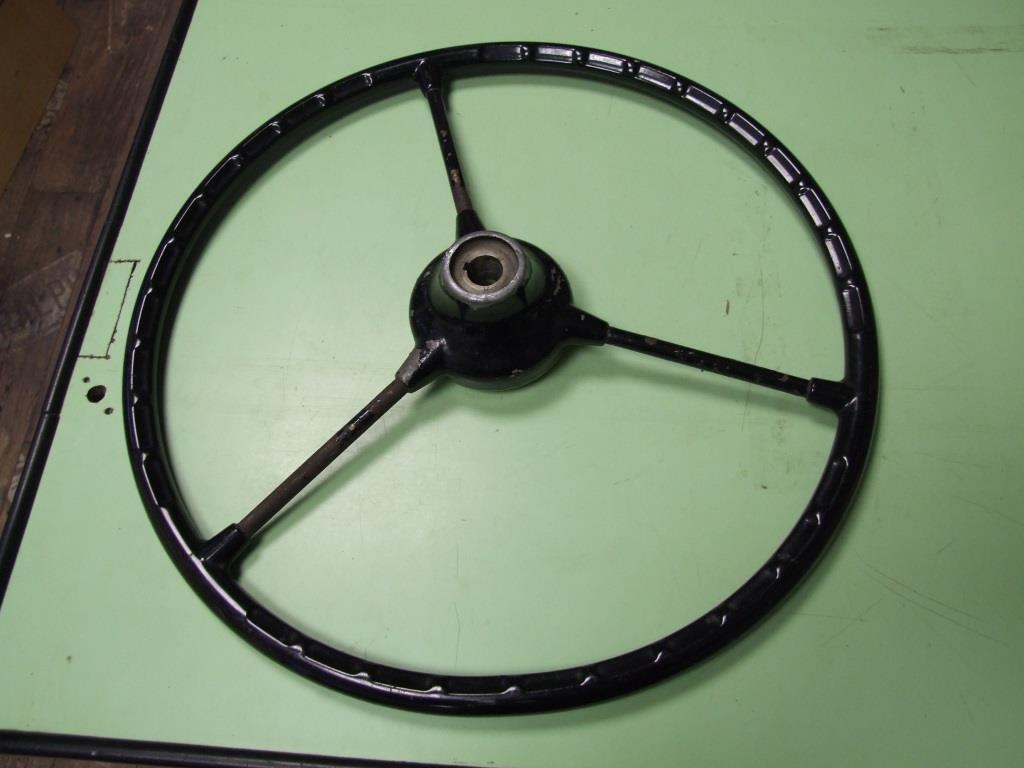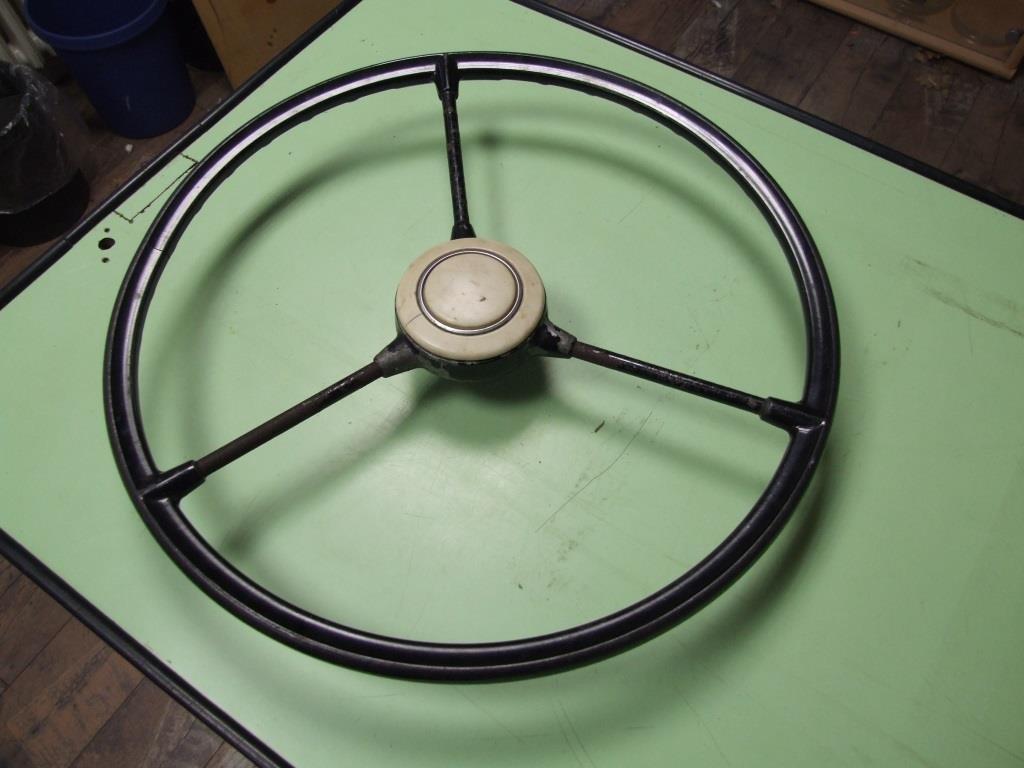 Are all Barndoor steering wheels the same? I know the Samba needs a ivory one, but wouldn´t it be OK just to paint this one here?
OK I got the answer on this one now. Please see details in the comments.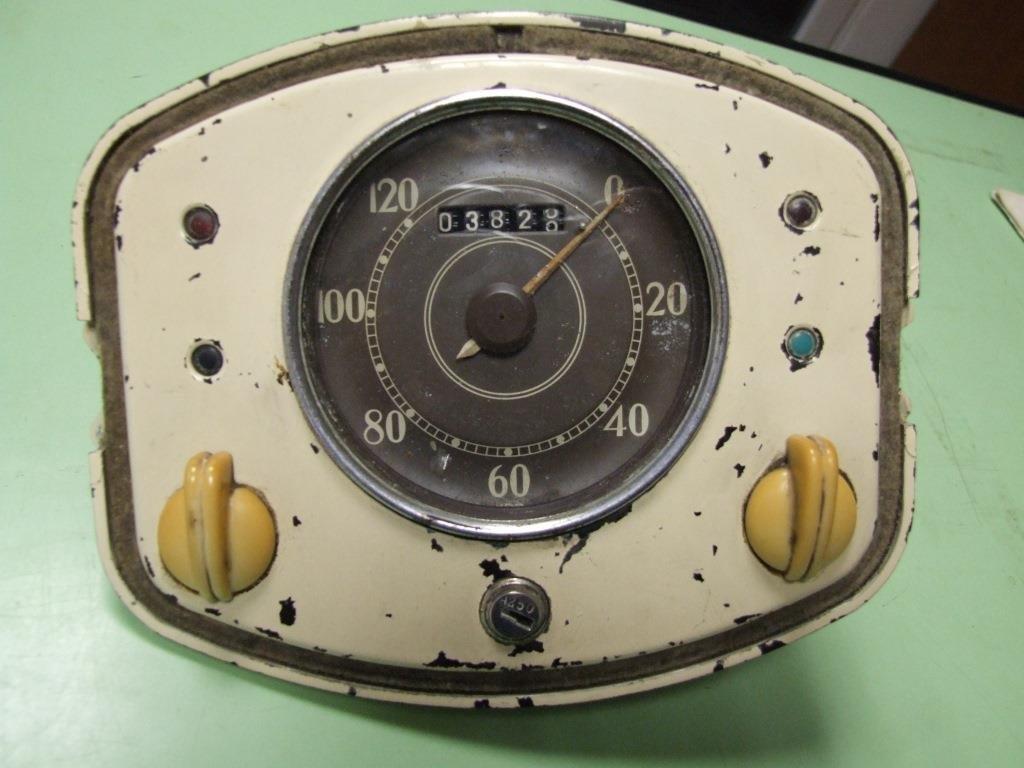 The 1954 parts catalog says that the Samba had the same speedo plate as the Export split bug (in opposite to the speedo plate for the regular bus, which is -due to the parts catalog- a bus specific unit, whatever the reason might be). So this one here should work for the Samba when I change the speedo, right?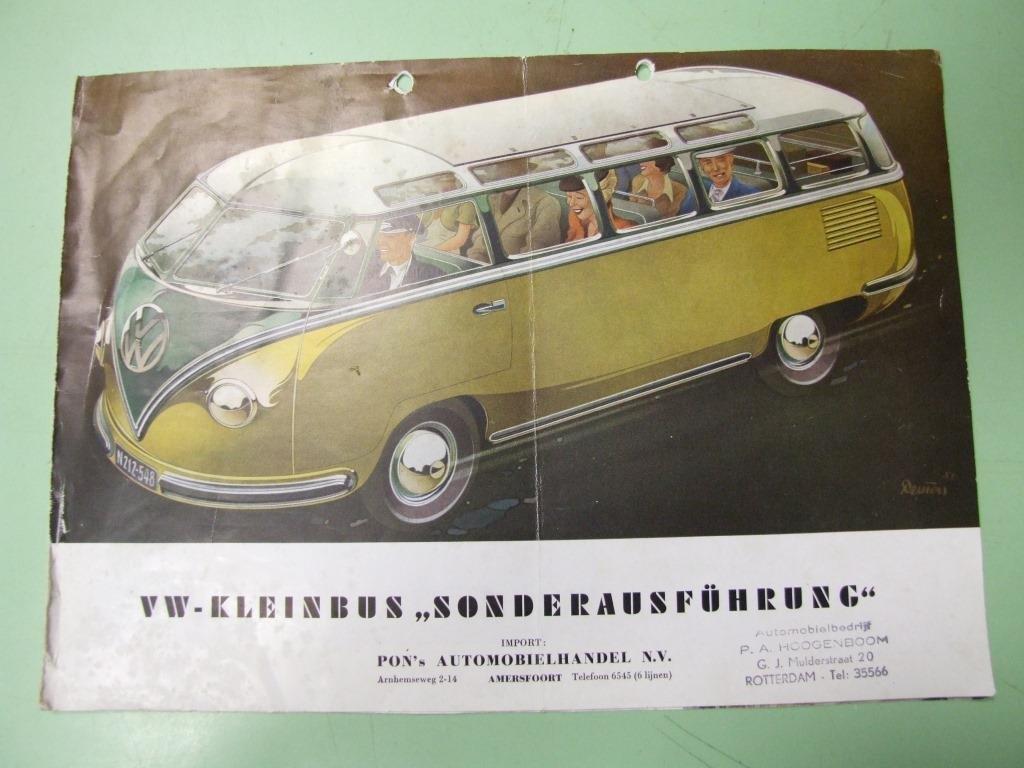 Can anybody date this brochure? On the back it says 12.51, but I doubt it and think it must be a little later. Why?
Well, it´s regarding this picture of the dash board, which I found in the brochure: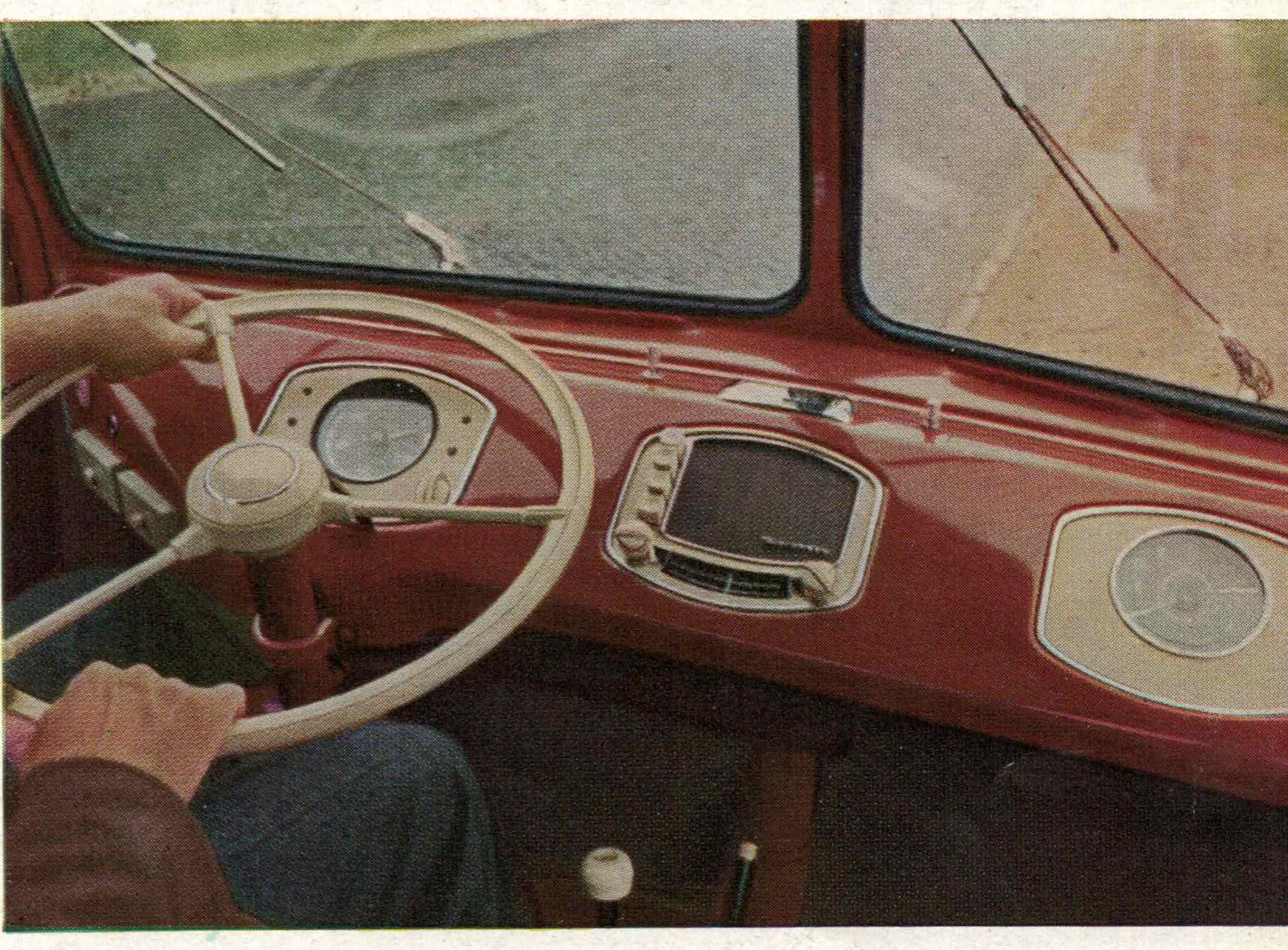 Do you see the two little switches left and right the ashtray? A December ´51 should have just one switch, at least if the dash below, which belongs to a February ´52 Samba, was restored in the right way (of which I am sure since this collector is a serious one).
Also I do know now that the steering column tube and its fixing bracket are of black colour in 1951.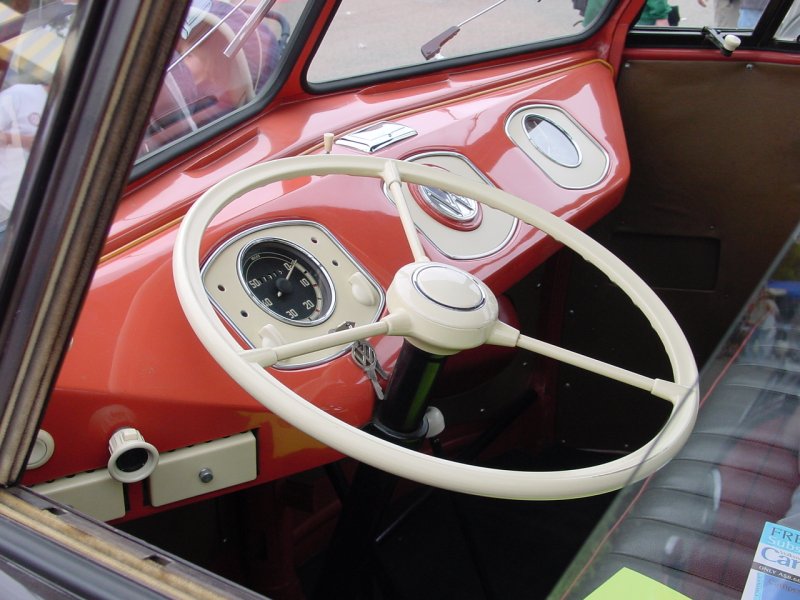 The one-switch only dash is for sure correct until end of 1951 at least. Just have a look into the very first Samba sales bruchure, here is the one-switch version as well: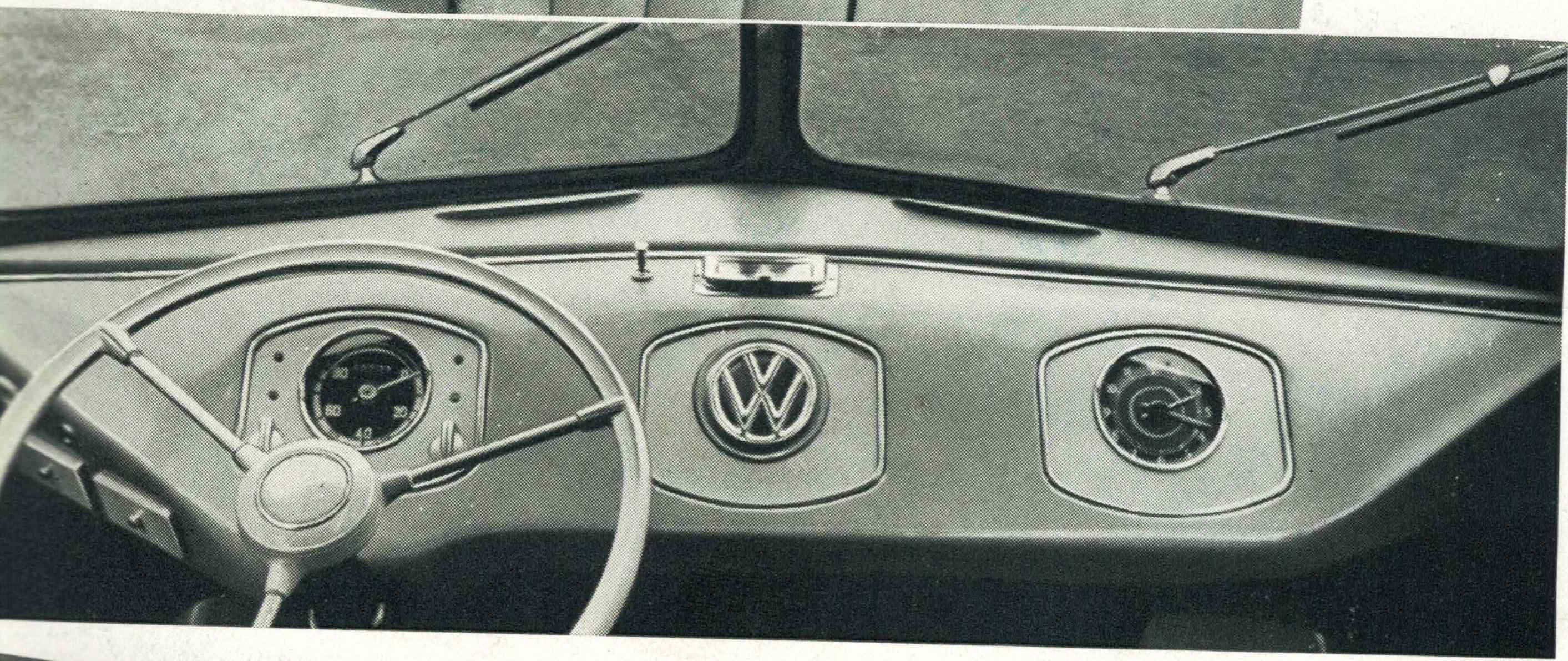 Note also the unique ashtray! It´s peeping out of the dash and it is smaller than all the other ashtrays!
Interesting detail for our king-of-dashboards, Mark Spicer 🙂 Did you know it, Mark?
Hits: 0