Dear VW-friends,
today I need your help.
It´s regarding my newest find, a clock which I need for my Samba´s dash. Since I own the Samba and I am much more into Barndoors as before, I always wondered what could be possible the difference between a Samba dash-clock and a split window beetle dash-clock. There must be a difference because even the very early VW-spare parts book confirms that the Samba clock has a specific Samba part number (241 016 201), but what difference could it possibly be?
The design of both clocks is identical, at least when we look at the very first Sambas. The only difference I could imagine was the long clock adjustment stick which is reaching out of the clock housing and ending in the beetle´s passenger glove box as shown in this pictures: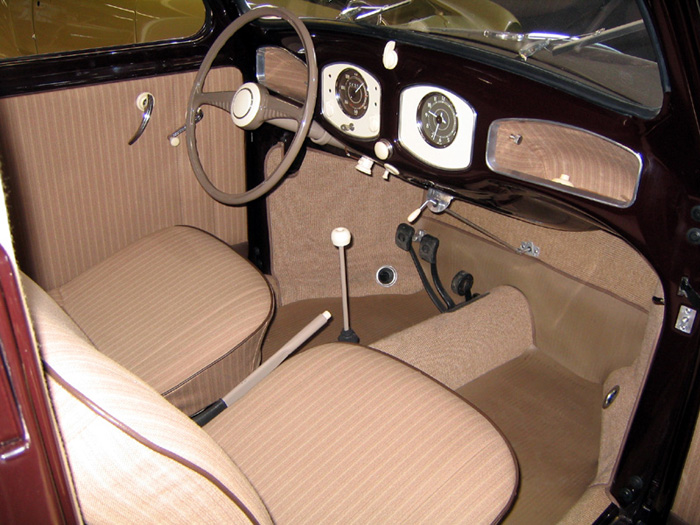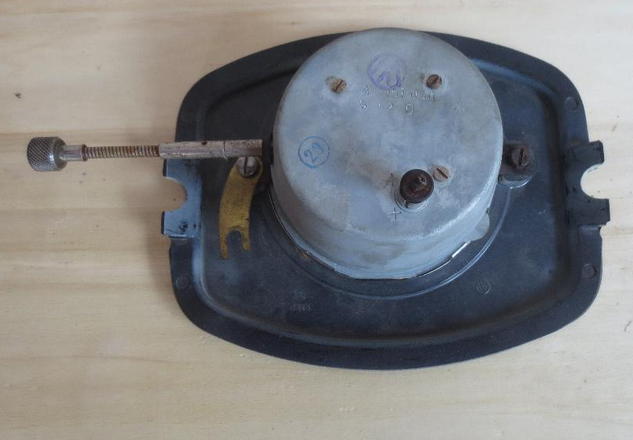 When looking at any Samba dashboard picture I could never see a stick peeping out the dash´s right side. Also while looking at the rest of my Samba´s dash I couldn´t find any hole where the stick of the missing clock could have went through.
But how did very early Samba owners adjust and raise their clocks, when the stick is missing? Nobody could give me an answer so far.
Today I found and bought a dash plate with a clock mounted. The assembly looks as a regular split window beetle unit: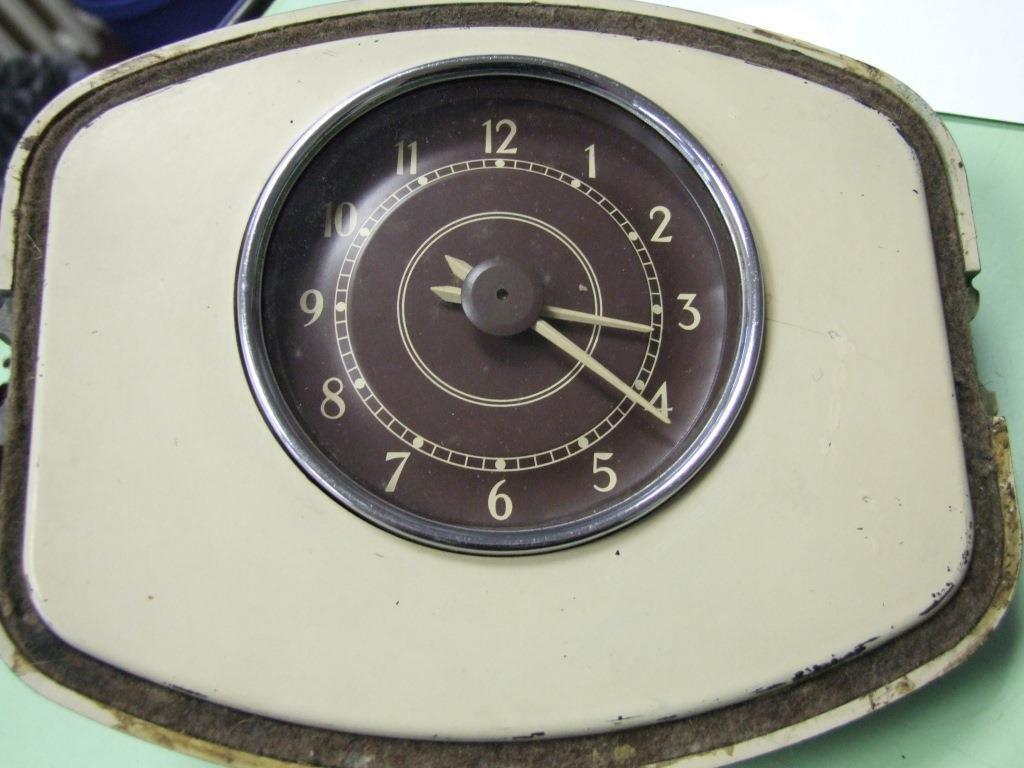 But now have a look on the backside: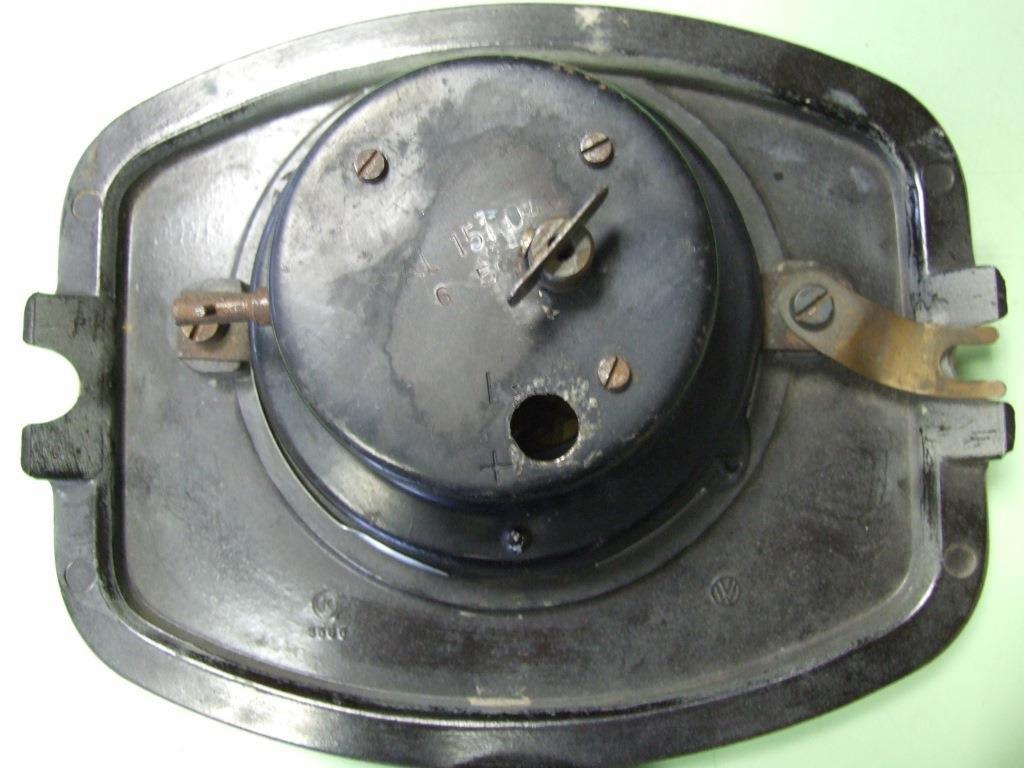 No long stick, but a short one, which is for setting the clock only, but not for raising it. To raise it there is a turning handle as grandma´s mechanical alarm clock had one! I had a very close look at this handle and it is definitely not a later homemade conversion, what reason could such a conversion had anyway?
So my only conclusion is that this might be the Holy Grail, the Samba specific dash board clock. Could this be right? What do the experts say? Can anyone confirms this or knows better?
I would be sure that this is a Samba clock if there wasn´t that strange date stamping in the clock´s housing: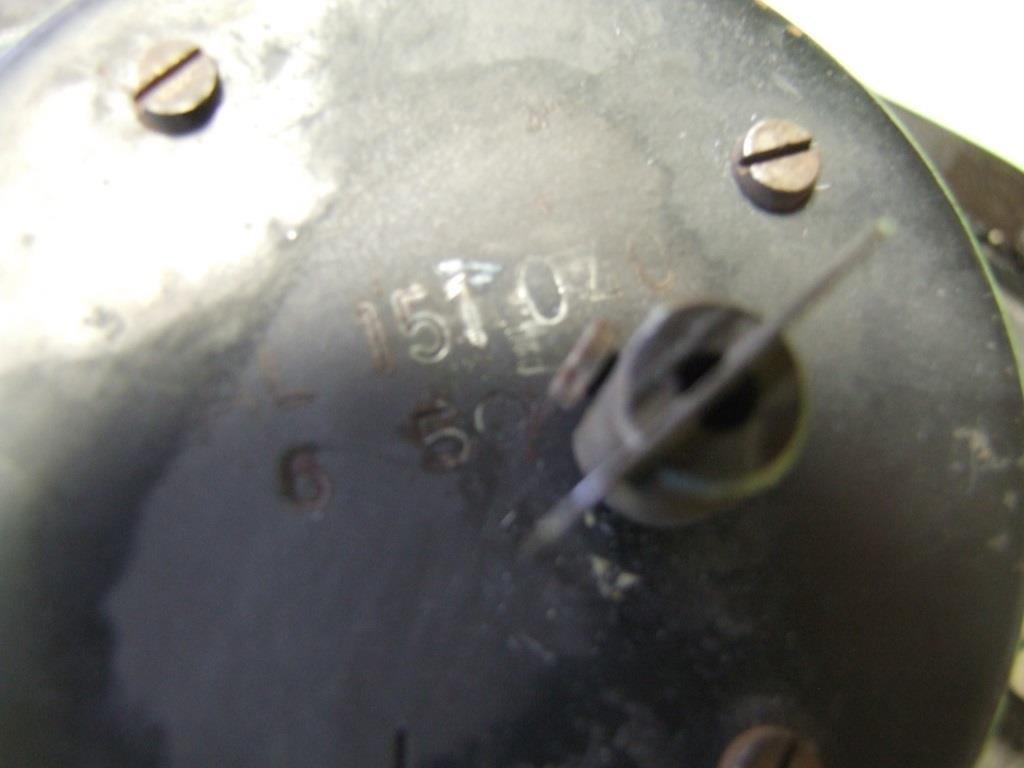 June 1950!
There was no Samba in June 1950! Or did the factory already thought about something as a Samba in June 1950? Then this would be the clock of a prototype nobody ever heard of! I could not belief in such a find!
Can anyone solve the miracle? If so, please send a comment.
To those who can help and to all of us: have a good weekend! I am heading to Rosmalen tonight searching more Samba parts. See you there?
Florian
Hits: 0