Dear VW-friends,
you know the Samba was found in the Eifel, a little mountain area west of Bonn and east of the Ardennes in Belgium. It was abandoned there down in the woods in 1961 and rut there until we found it in May 2017. So I do have a personal relationship with this region, a region known for its beauty and known for its great wineries.
Last week, a heavy rain hit the Eifel as no rain ever did before as far as humankind remembers. The Eifel was flooted within a few hours, especially the Ahrtal (where the famous Red Wine is coming from) was hit badly, houses were smashed away by the masses of water, even complete streets. Over 100 people died, many lost their homes and all of their property.
Up until today, the Ahrtal cannot be reached by car, the German army tries to help with tanks, can you imagine that? There is no water, no electricity, mobile phones don´t work, the internet neither. It´s the biggest disaster since World War II.
We are trying to help our neighbors as best we can. We gave our 1972 Kübelwagen to some friends from the Ahrtal, so they can at least reach their destroyed homes, have a look here: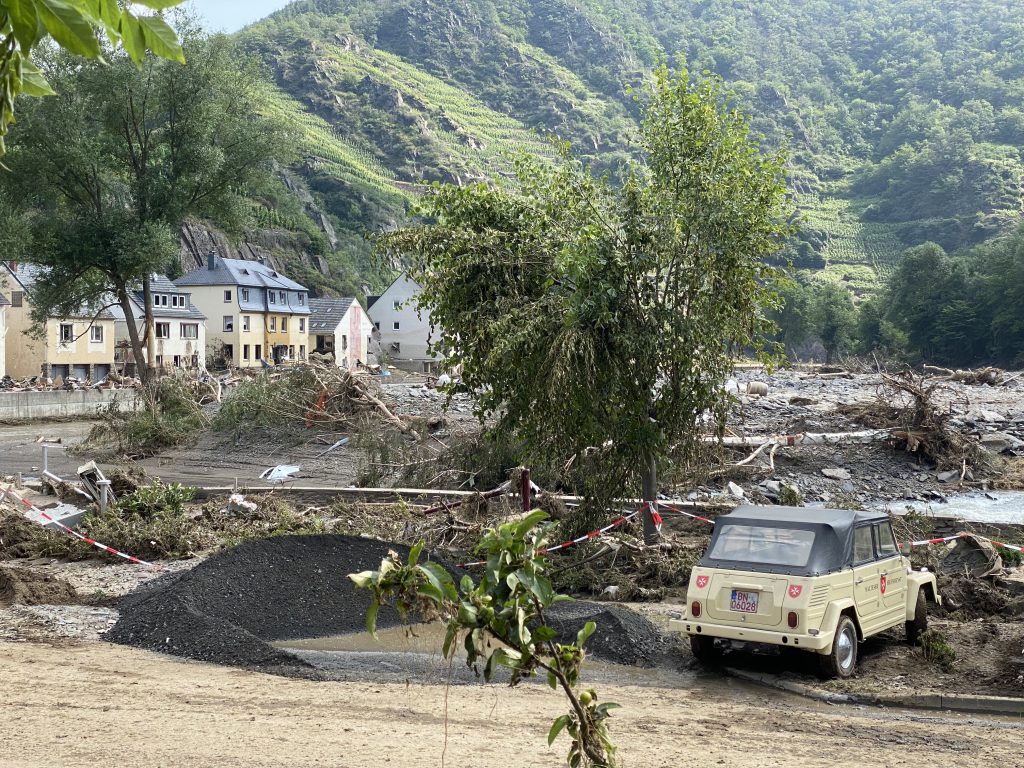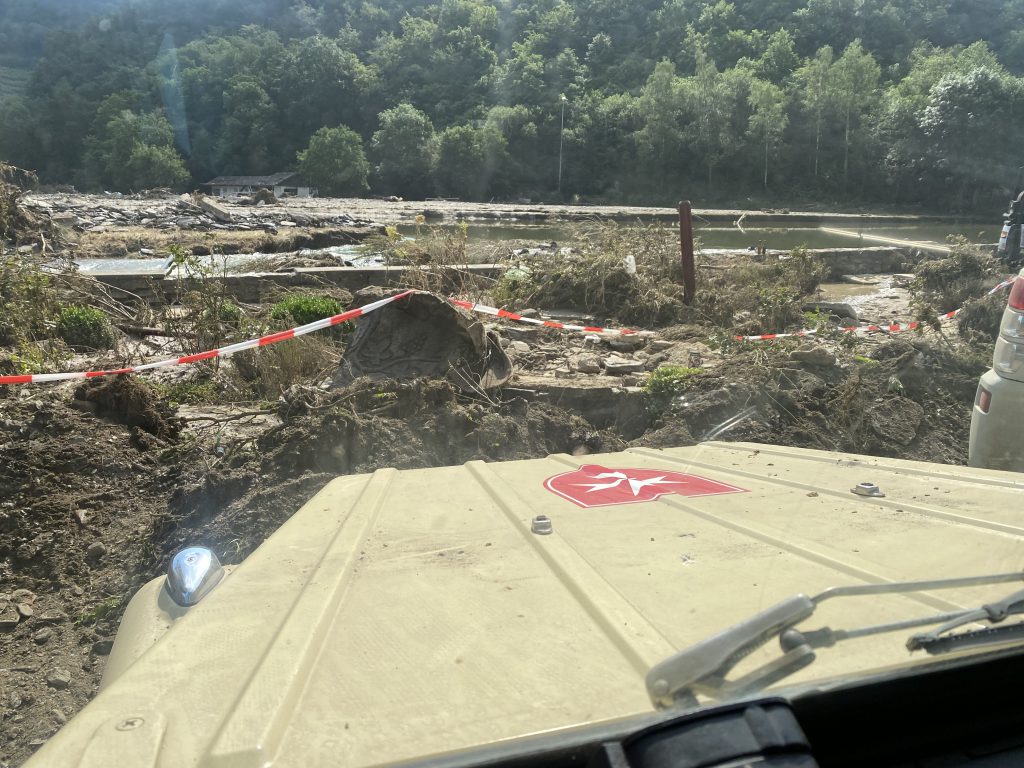 We reactivated our 1959 Bachert fire truck pump, so we could help people sucking the water from flooded cellars. See a little video here.
But what the people need most now is simply money and this is what this post is about. I want you to help as well. I know all of us in the Barndoor community are kind of wealthy, otherwise we couldn´t afford a Barndoor or a Barndoor resto, right? We are spending thousands and thousands of Dollars or Euros for our big toys. That´s OK, there is nothing immoral about spending money to have some joy as long as it doesn´t hurt other people. But now it´s time to donate some money for the sudden homeless residents of the Samba´s temporary home for 56 years.
And here I have a deal for you. Be generous and you´ll get some very exclusive joy in exchange! Everybody (!) donating a significant amount of money will get a free ride in the Samba either in Hessisch-Oldendorf 2022 or at the Barndoor Gathering in Enschede 2023 (we will attend both shows!). Donating is easy by PayPal to hansa-girls@gmx.de . Please let me know your name in the PayPal-wiring, so I can note you down for the free Samba-ride.
The first of you donating for the Ahrtal will get additionally a bottle of these original flooted Ahrtal wine rescued from the mud:
Thank you very much!

Florian
Hits: 0