Dear VW-friends,
here are two little updates. Number one is a current picture from Mark Spicer´s decklid work. Here you can see the new inner frame he just finished. Doesn´t it look great?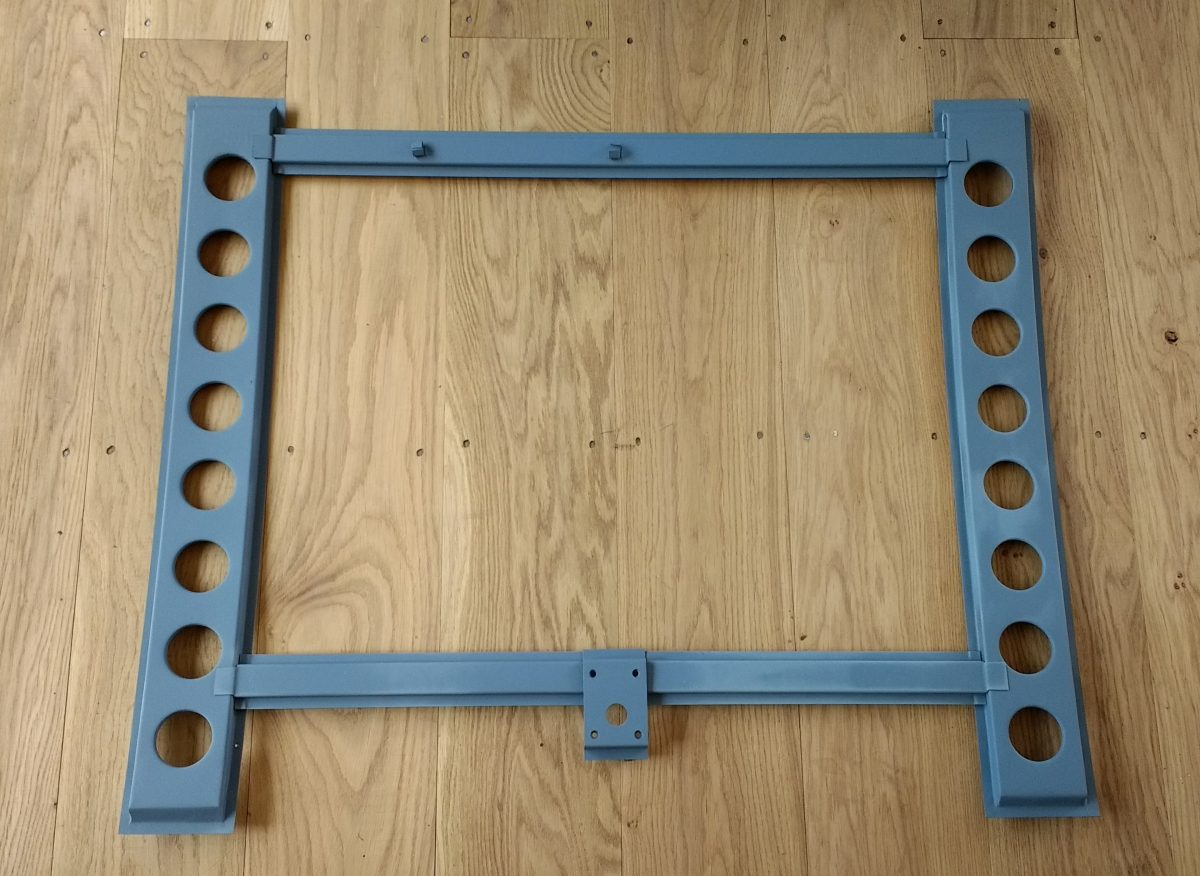 The other topic is regarding an unbelievable find in the net. You maybe know that there at least five different types of speedometer for Busses –just up to 1955! So finding the right one for our Samba seemed to be really difficult, because VDO changed the design of the speedo slightly in late 1951 already, so I was in need for a speedo not even build for 20 months!
So I was extremely surprised finding such a speedo on E-Bay last week. But the auction was headlined by "Speedo for 1950 Barndoor VW Bus", so the seller knew exactly what kind of treasure he was offering and I expected the final price to be skyrocket. But it wasn´t! For just 221 Euro the speedo was mine, I was sure the price would be much, much more.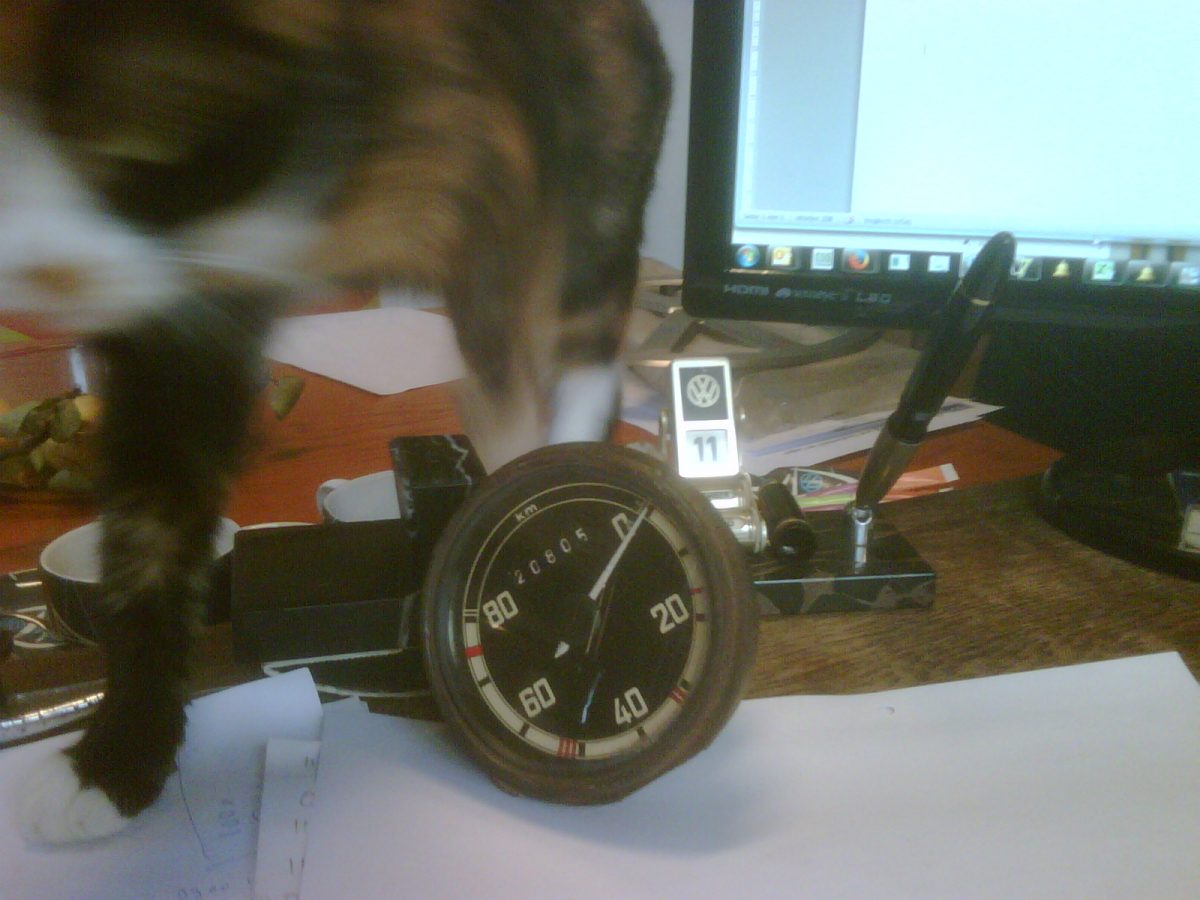 Lucky office cat with the lucky find of the year!
Today the speedo arrived and when I turned it around I couldn´t believe my eyes: the date stamp shows "7.51"! What´s so special about it? I learned this lesson very well: the speedo normally was build one or maximum two months before the car itself was assembled in the factory. So for our Samba, build in August 1951, a speedo constructed in July 1951 couldn´t be any more perfect!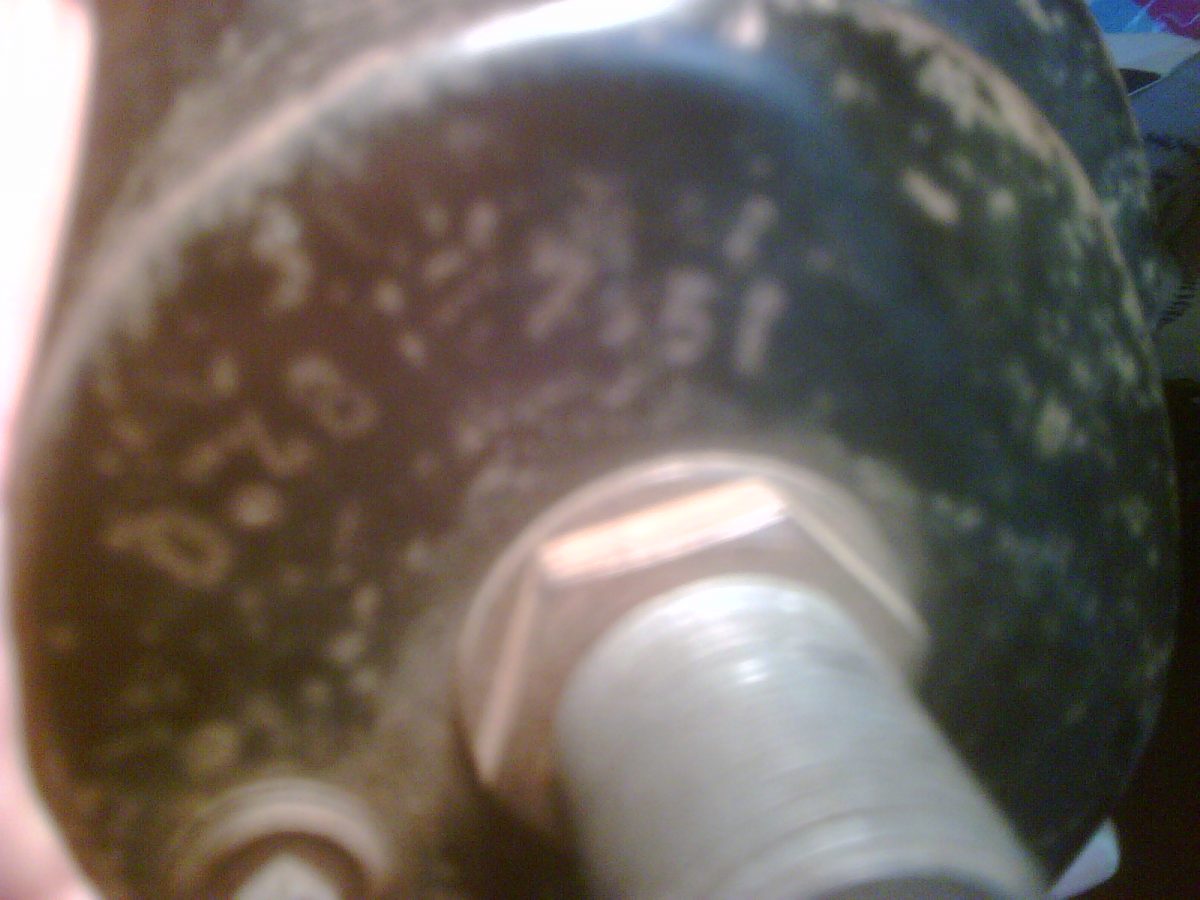 I apologize for the bad quality of the pictures, but I just took the shot with my antique Blackberry
Have a good start into your week!
Florian
Hits: 0