Dear VW friends,
remember this little video in the very beginning of the blog? It was on a local TV-station just the evening after we presented the Samba to the press in May 2017. The reporter who shot the video told me the following funny story. When he came back from my yard to attend the TV-station´s daily conference his boss asked him while watching his video of the Samba: "Are you nuts? Who for hell has any interest in this pile of rotten metal? We won´t show this nonsense!"
But due to a lack of interesting news that day the video made it anyway in the show that evening and a week later the boss spoke to the reporter again: "I have to apologize! The video of your rotten metal is the most clicked video in our history ever. People from around the world are watching it again and again. I don´t get why, but that´s the way it is."
So, no wonder the TV-station is constantly asking me if there is something new about the Samba to follow up with another video. I am not that horny to attend in the TV every week and I don´t want to present myself as an idiot announcing a set of rebuild shock absorber to be worth showing to the TV audience. But maybe a set of rebuilt brake backing plate is, because it is just a good example of the way I want the Samba to be reconstructed. Have a look what 58 years of rotting in the Eifel´s stormy weather have done: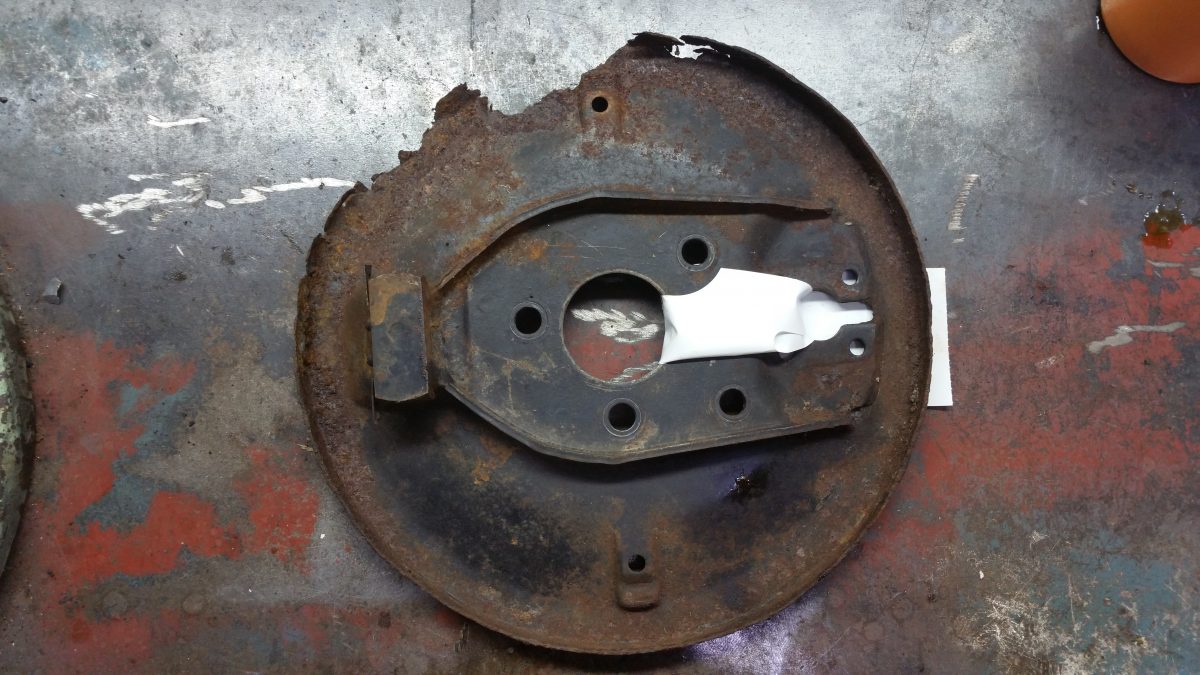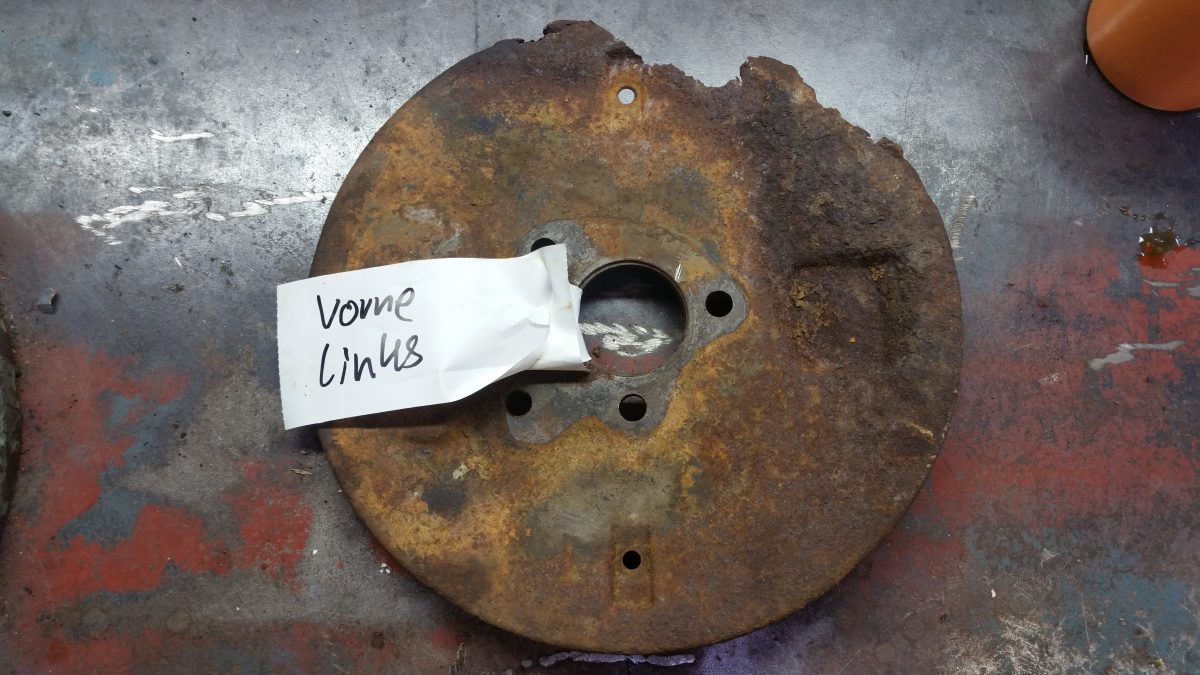 Again the same conclusion as with so many other of the Samba´s surving parts: very original, but rotten. On the other hand, havn´t all of us seen worse sheet metal?
Sure it would be easier to purchase just a set good used ones or even NOS-parts, but in my eyes that wouldn´t be the right way. So let´s restore the plates, it´s not too complicated! See what a nice job a local customer of mine did.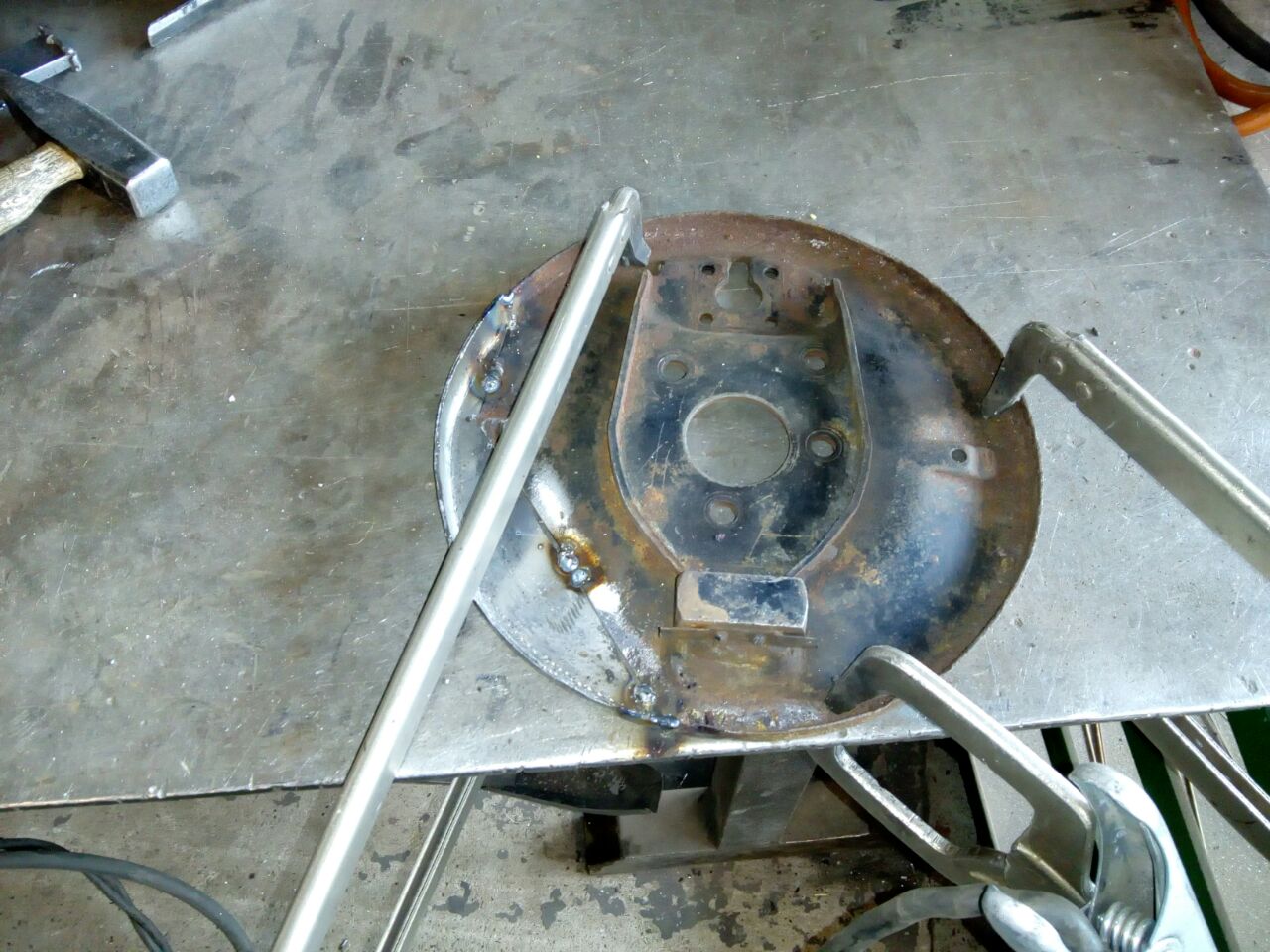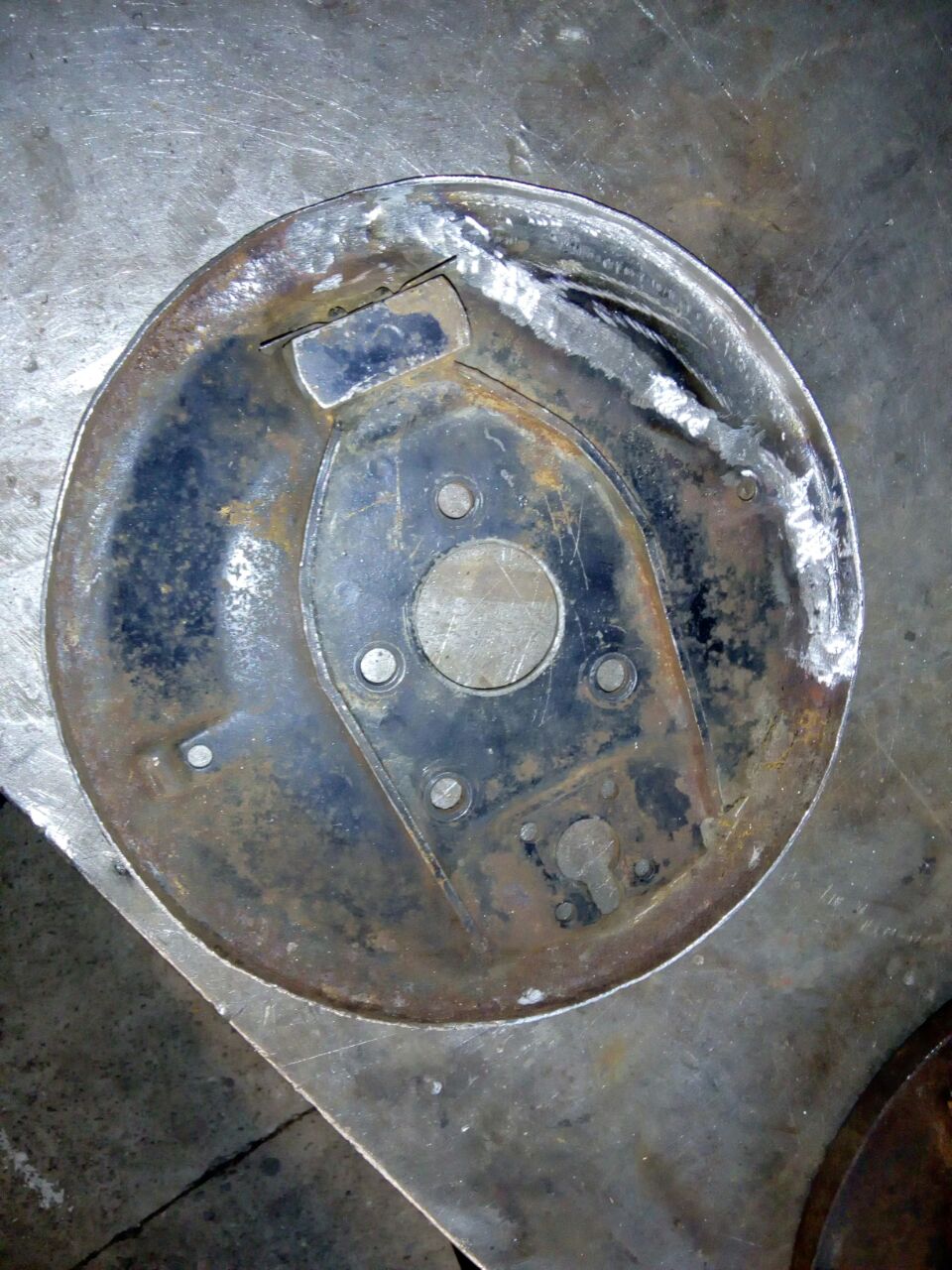 Just as new. Almost.
And now see what the local TV-station broadcasted about this story:
Now have a nice weekend, learn some German and next Monday we will go for a classwork to test your skills.
best regards
Florian
Hits: 0