Dear VW-friends,
I never was really deeply into Barndoors, but of course things changed when I found the Samba in May 2017. I was always wondering what the meaning of the term "Barndoor-Mafia" might be. I guess now I know. It must be this scary society here: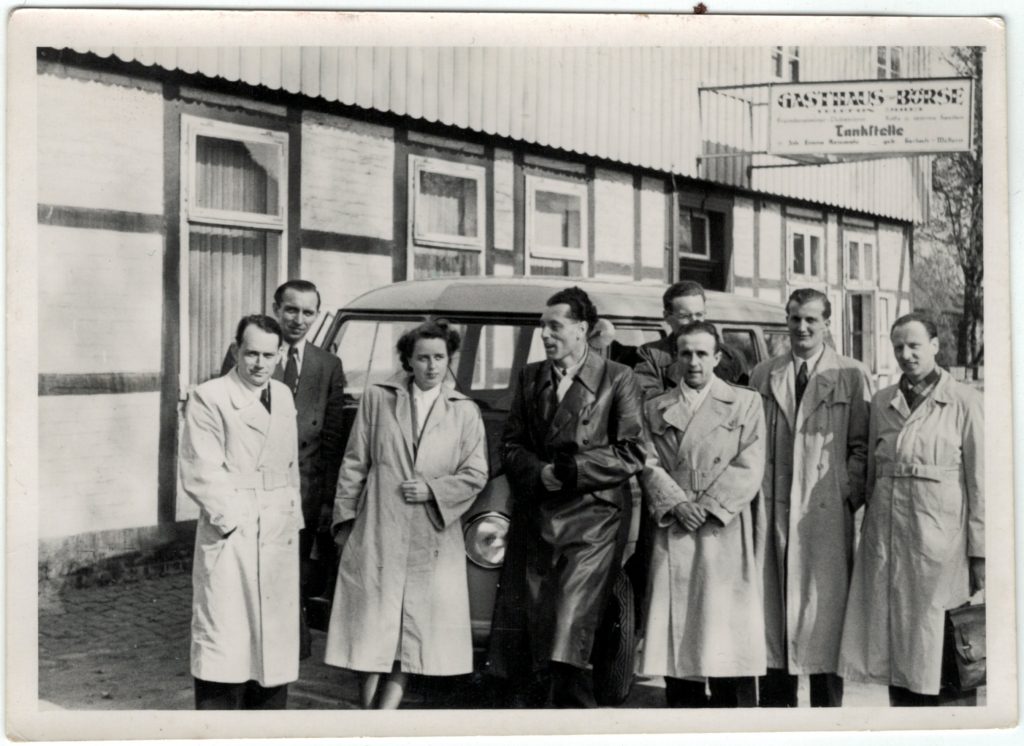 I would never call any dealer selling super-rare Barndoor parts a member of a Mafia. These bits are extremely hard to find and nobody is forced to buy this parts for an extraordinary price from a professional dealer. In fact nobody is REALLY in the need to buy these parts at all. Life will go on without them and you won´t starve if you don´t buy. Let´s face it, it´s just a pure luxury item! And there is still an alternative if you feel you really, really want this damned little taillight and don´t have the money to buy it right away at this shop for rare VW-parts: you just need to go to every little swap meet in Europe for the next 30 years   -you will find it someday for small bugs, it´s just a matter of time. And luck.
Anyway in Spa August 2017 I felt I don´t have so much time, so I spend a lot of money for this taillight here: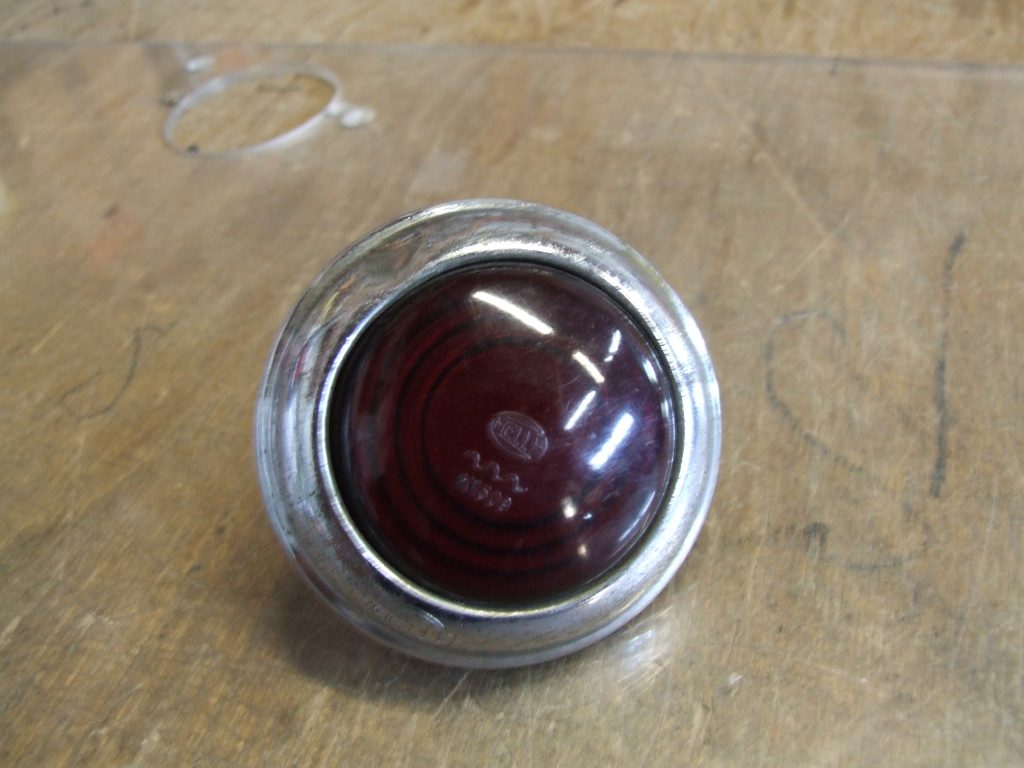 I posted my find right away proudly in the blog here, but Florian George replied that this taillight is wrong for 1951. He was right and I was too exited when I checked out the taillight in Spa, so I spend a lot of money for a rare part that is still not correct for my Samba. Now I know this taillight is correct for 1953 – 1955, but the earlier Busses had a flat red lens without any marking or logo while the chrome housing is the same.
To make it even more complicated the flat lens existed in plastic and in real glass. I don´t know yet for sure the exact application of glass and plastic, but I will find out.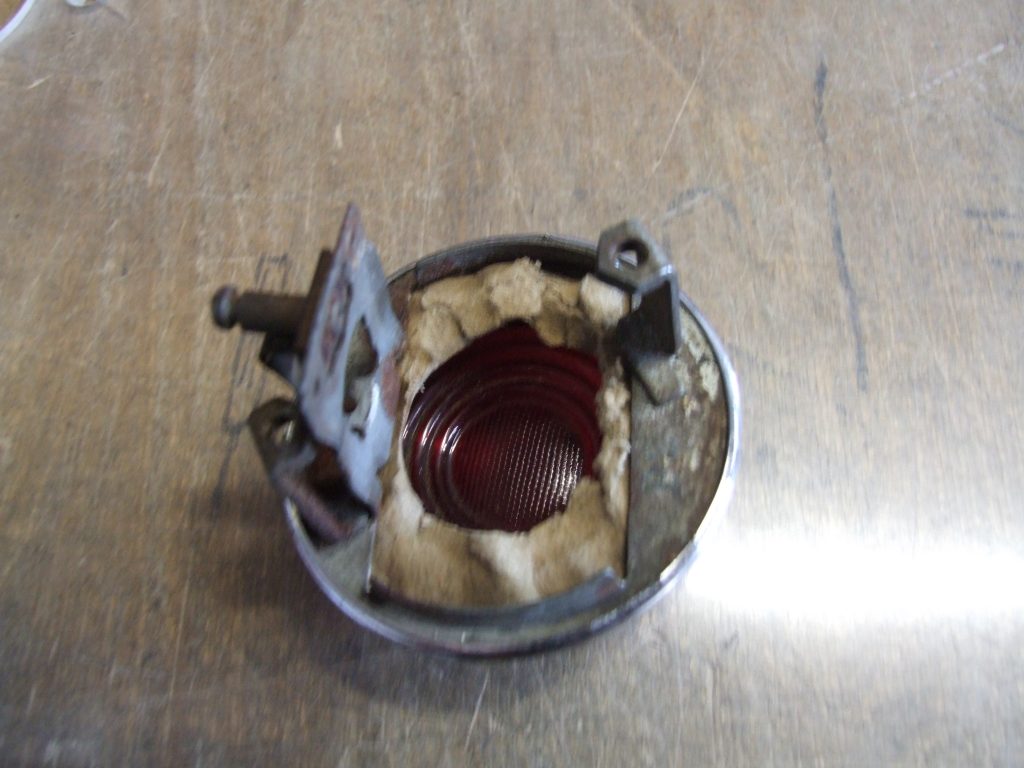 Since then I tried to find the correct taillight, but to avoid the next expensive, but wrong purchase I collected information about it first. There are some pictures of ´50/´51 taillights in the net, but none of them are very exact. Anyway I didn´t see any taillights even close to this pictures, none in the swapmeets and even none at the professional dealers. Seems these little bastards are really hard to find!
But last week I found some a collection of strange Hella taillights, sure not VW taillights, but at least the lens looks to me at least similar to the ´50/´51 lenses I checked in the net. Just have a look: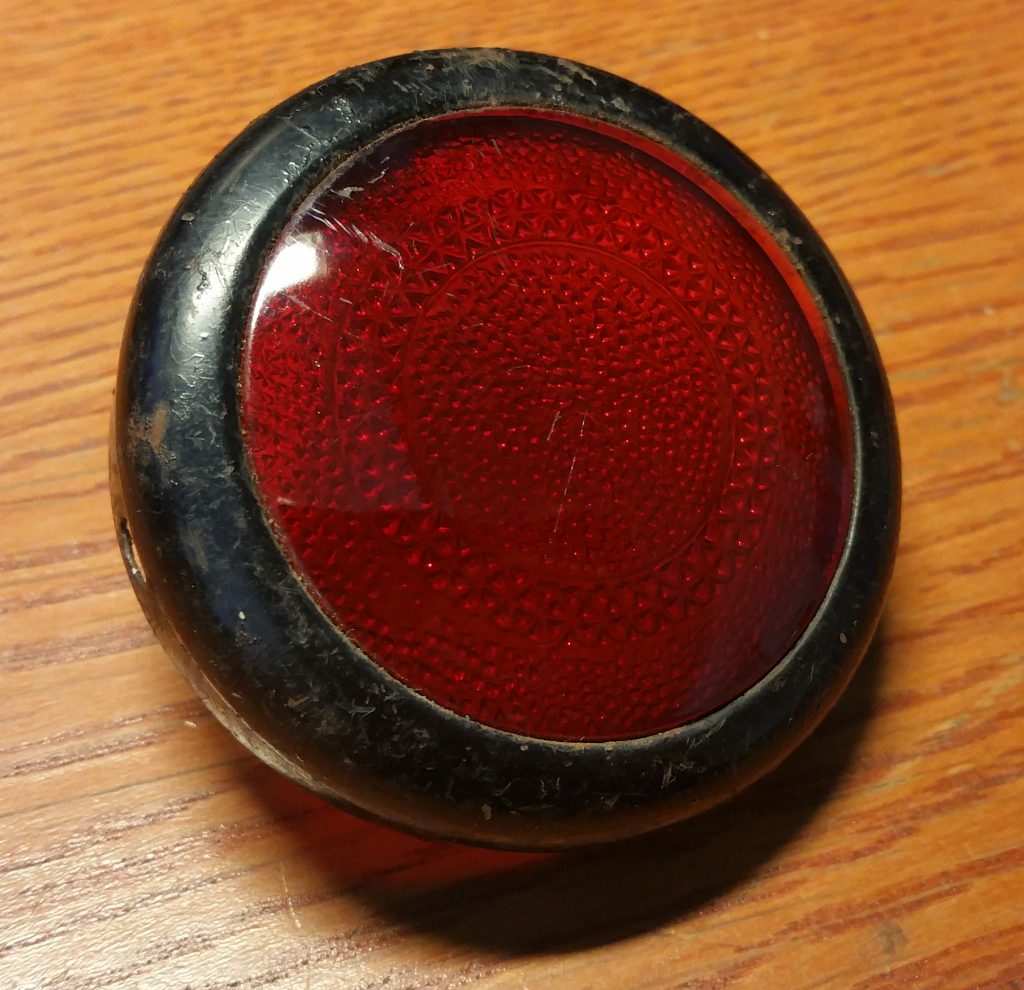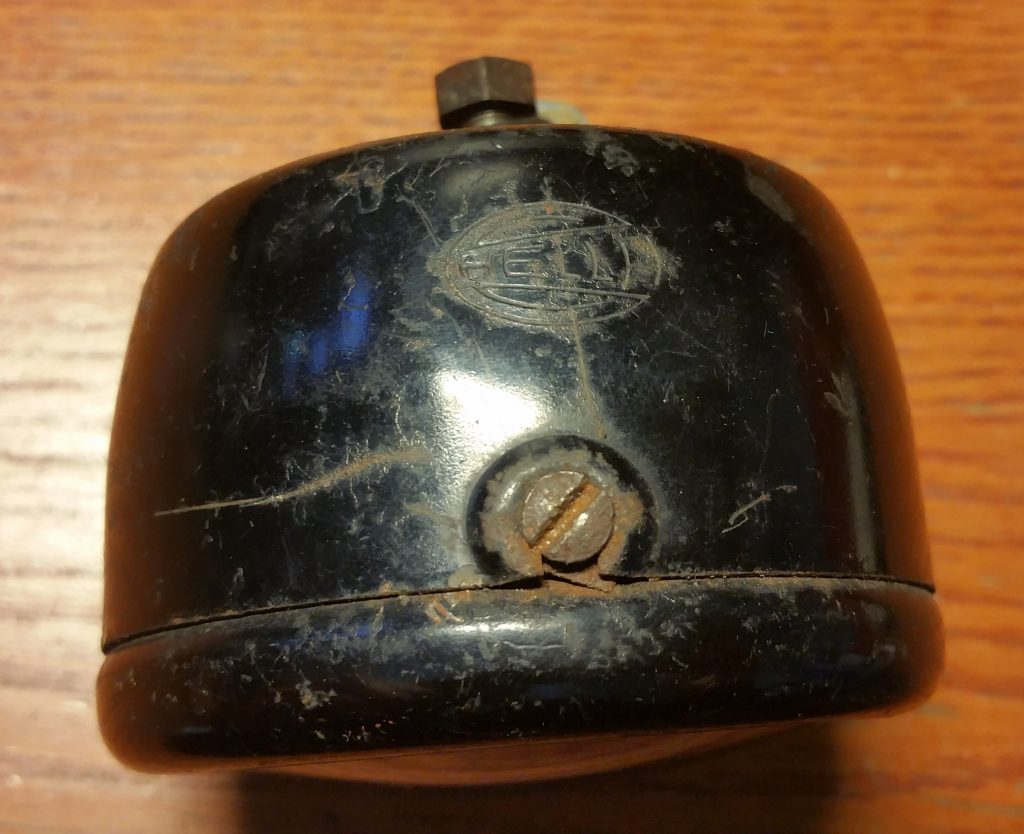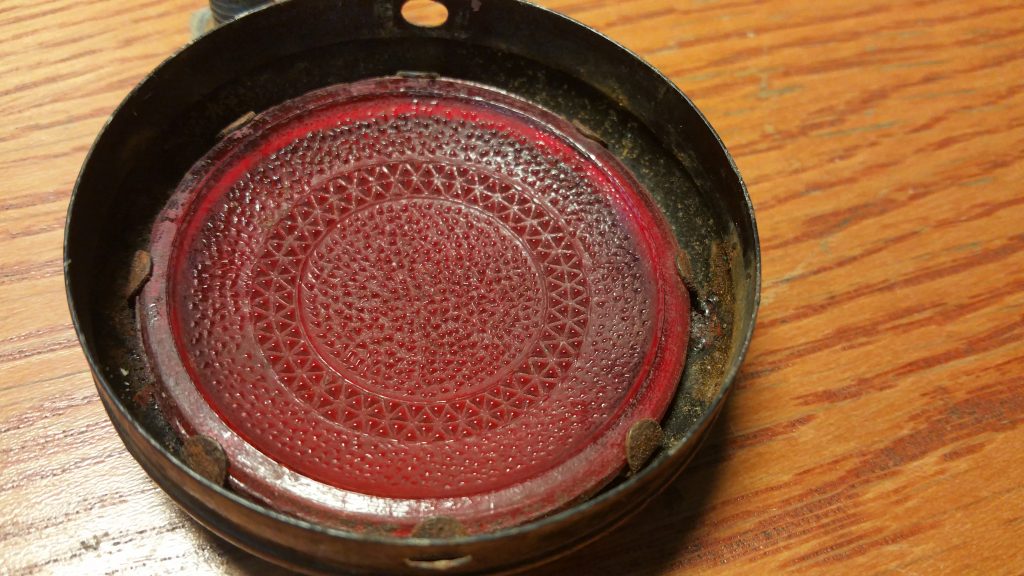 After disassembling the first of the four (yes, I found four of them!) units I could compare them to the ´52 – ´55 lens. At least it is the same size. Have a look: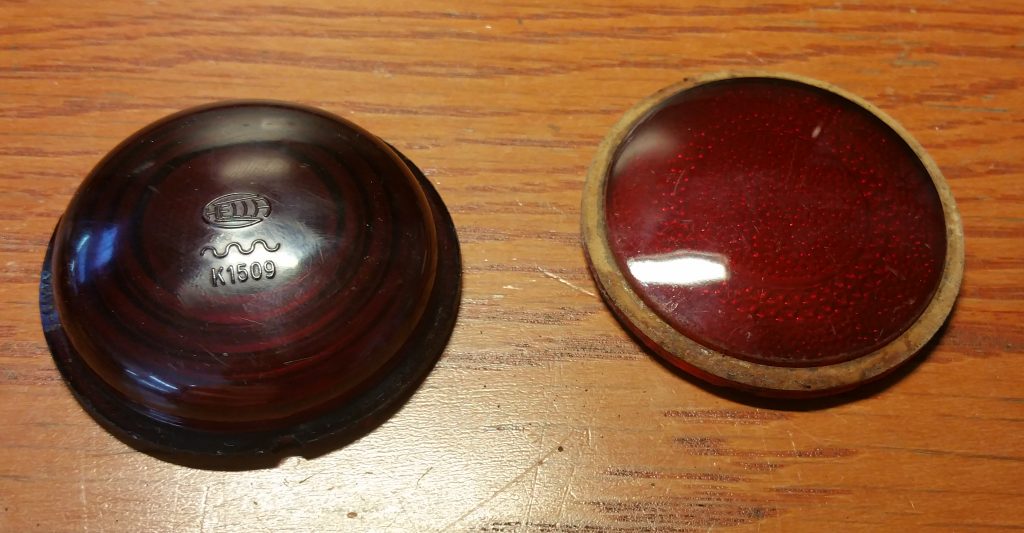 There is even a small gasket around the lens: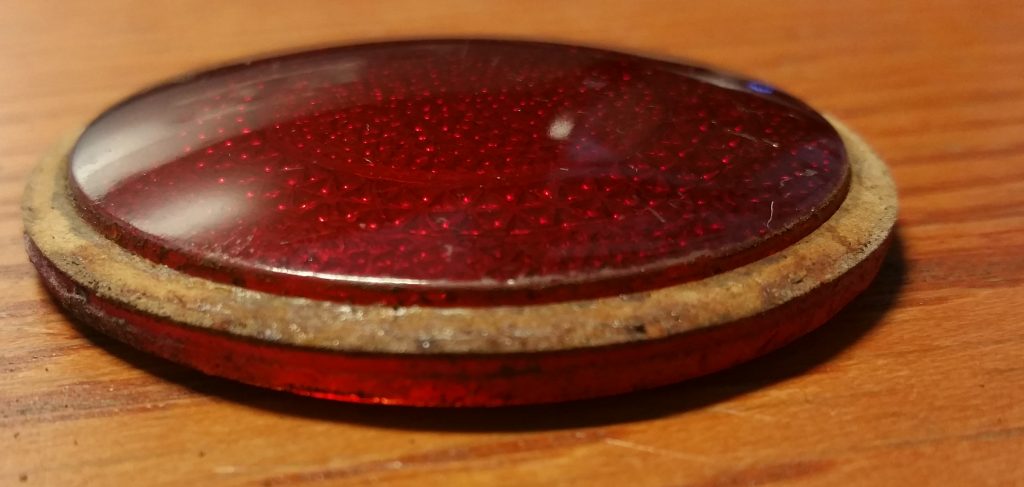 So here is my call for the experts: did I find the correct lens for my ´51? Or are these four glass (not plastic) lenses wrong again for ´51? Are they for Busses earlier than mine maybe? If so is it just the material that´s different? This would be OK as I could use the glass one to manufacture a plastic repro. That´s not such a big deal, the opposite way would be much more complicated.
Please feel free to leave a comment and share your knowledge with us. Can´t wait to receive a result!
Have a nice weekend!
Florian
Hits: 0