Dear VW-friends,
please excuse the German headline, but it is a German phrase that would sound weird if I try to translate it. This phrase (mostly narrow minded) Germans use when looking at a piece of art or something that somebody calls "art" or something that some (stupid) people might call "art", but in the eyes of the speaker it is just trash. The exact translation would be "Is this art or can we dump it?"
Anyway, this phrase flashed through my mind when I found this here a few days ago: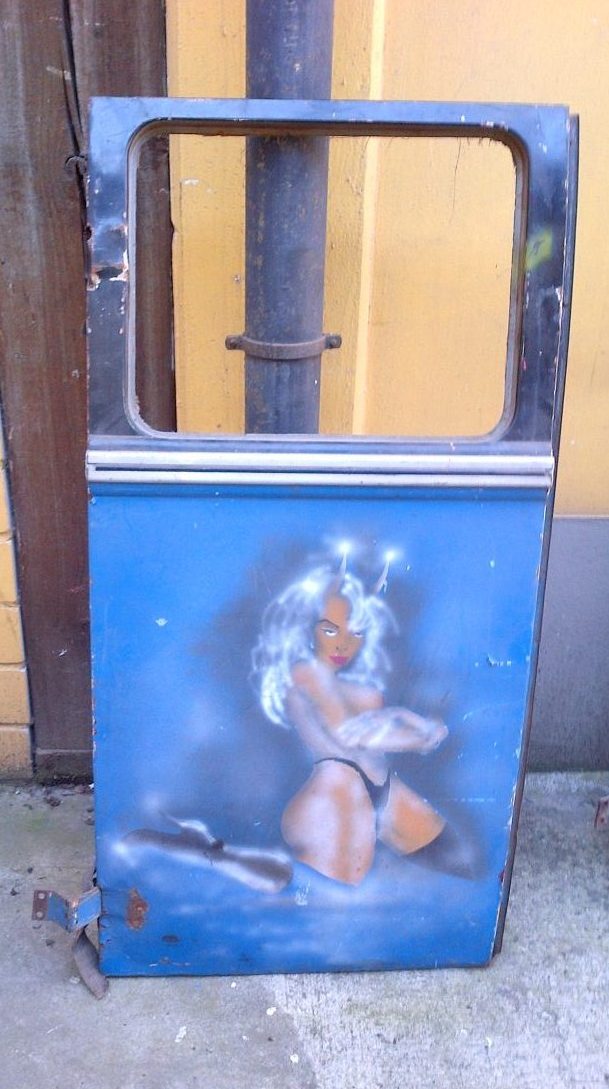 For me this is nothing less but the most exciting find since months and I am not talking about the, hhhhhmmmmm, special airbrush. The experts already identified this door to be a real Barndoor Samba cargo door. Whoever made the airbrush hadn´t a clue what precious door this is, truly way more precious than the airbrush (OK, call me a stupid barbarian, it doesn´t bother me). Anyway, to make it even better, this door isn´t very complete only, it comes with the mechanic and the door panel, but there is the second door too: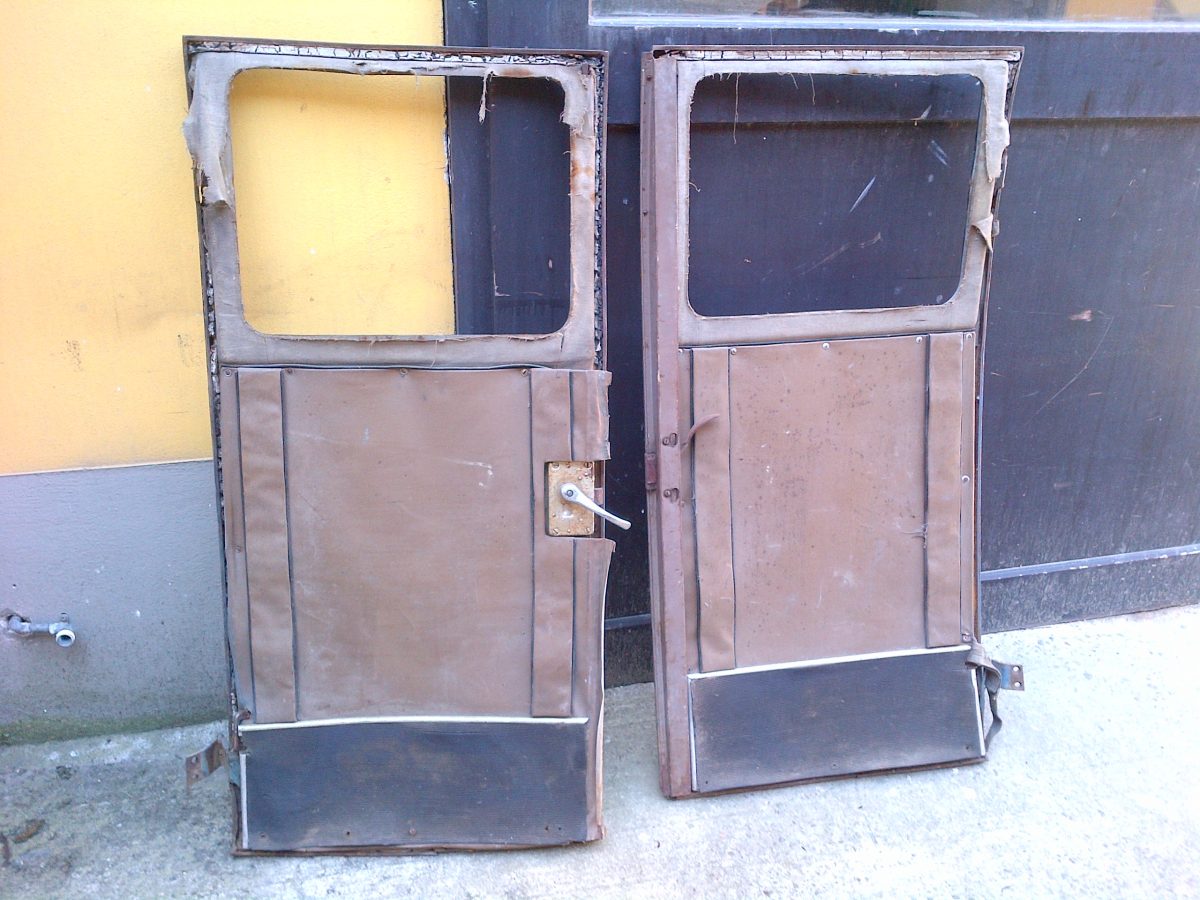 The man I bought the doors from lives locally and his grandpa used to drive this Barndoor Samba until the car crashed accidentally in the early 60s. He thinks he got more pieces of grandpa´s Samba somewhere, he just have to "search someday". I will keep you updated what shows up from this source. Can´t wait until he contacts me again and I bet you can´t wait neither.
But you can bridge the time by going for another German lesson with the newest broadcast of the Samba in the German TV. Just click below:
Sorry to publish such a short post, but after Amersfoort there is a lot of work to do here in the office which been left undone. Maybe the preparation to make the Samba driveable for Amersfoort was kind of to much as I had a little circulatory collapse on Saturday, so I hope you agree that I should concentrate on the most important things to do right now and slow down the pure "fun" activity as writing long stories for the blog a little bit.
Anyway, enjoy the unexpected early summer (at least when you live in central Europe)!
Florian
Hits: 0