Dear VW friends,
in the last weeks I did not share with you the real progress we made, because we wanted to bring a real huge surprise to the big Barndoor Gathering in Amersfoort this weekend and I didn´t want to spoil the surprise.
When Mark delivered the chassis and the dashboard April 9th we had the plan to complete the chassis with the front axle and the gearbox to bring a rolling chassis to Amersfoort. We were quite fast with the front axle as we had all parts in the shelf or we already restored what was necessary and Marcel Tode was also fast in rebuilding the gearbox, so this goal was reached already end of April.
It´s always good to reach for the higher aim, not resting at the point you already stand regardless how good it might be. So I invited Mark to come over again to construct a little frame on the chassis to put the big surviving panels on, so the whole unit looks a little more as a bus again. As you know Mark, he also delivered a work much better than expected. Just see the pictures below.
When Mark was finished, we stand in front of the Samba both of us had the same thought: "Wouldn´t it be cool to have that baby driving in Amersfoort?"
But we just had three weeks left! So I promised Mark that I will do my very best to complete the Samba so far that it would be able to drive. The race begun…..
What you see in the little movie above is the result.
Have some fun with the following pictures, showing some stages of this process. I will update you after Amersfoort with a lot more of details, but now I am in a hurry! The Samba is on the trailer, it´s Friday and we are ready to hit the Autobahn towards Amersfoort.
Have a nice weekend!
Florian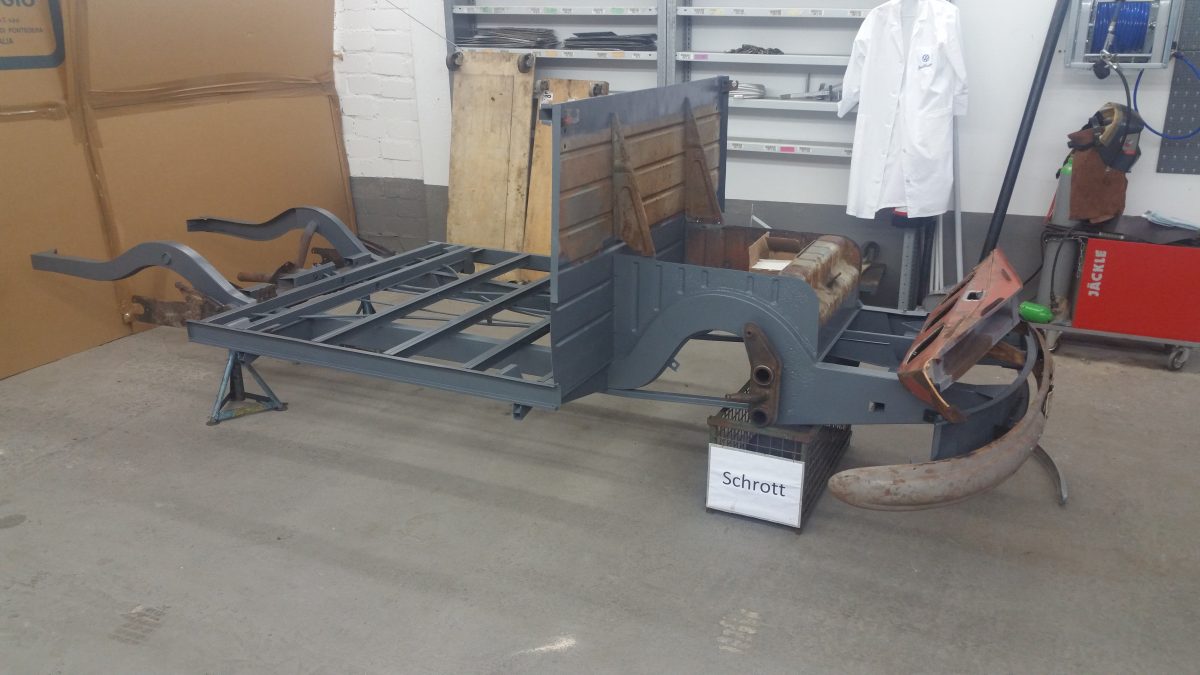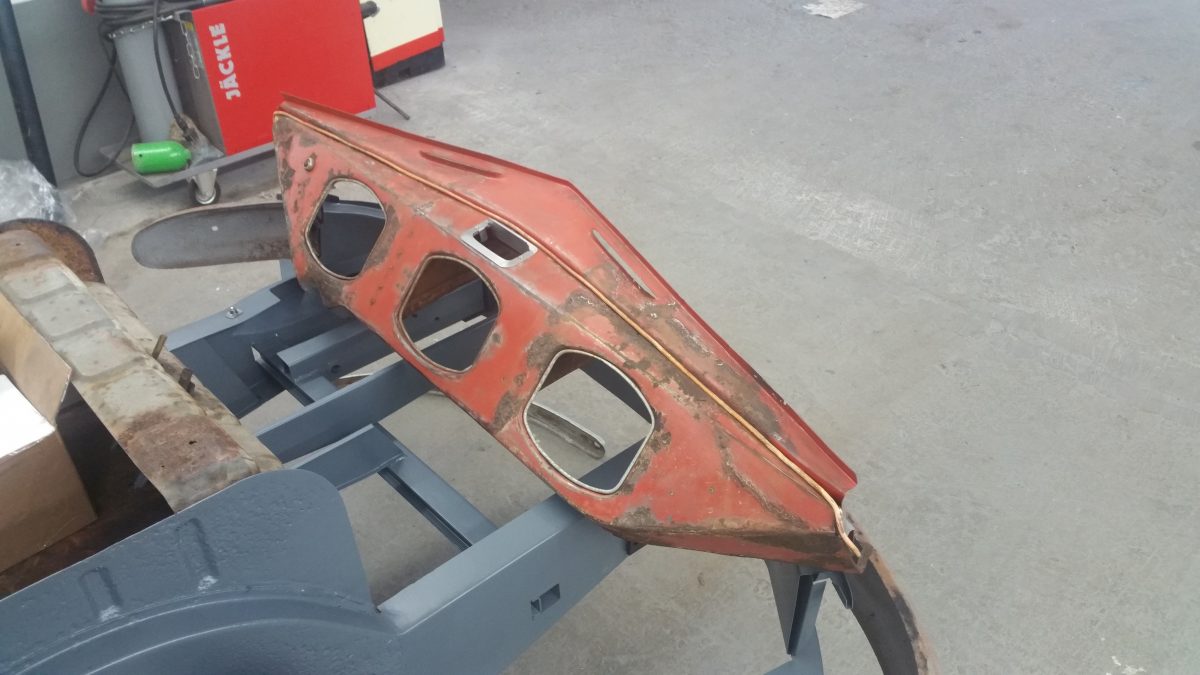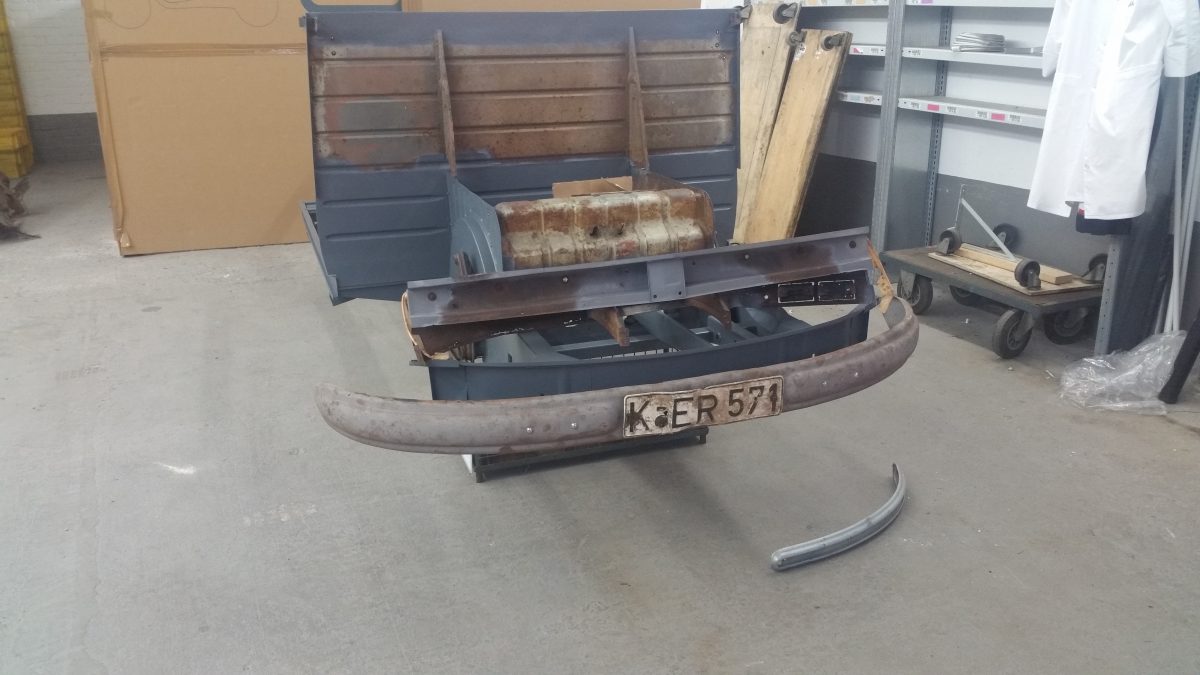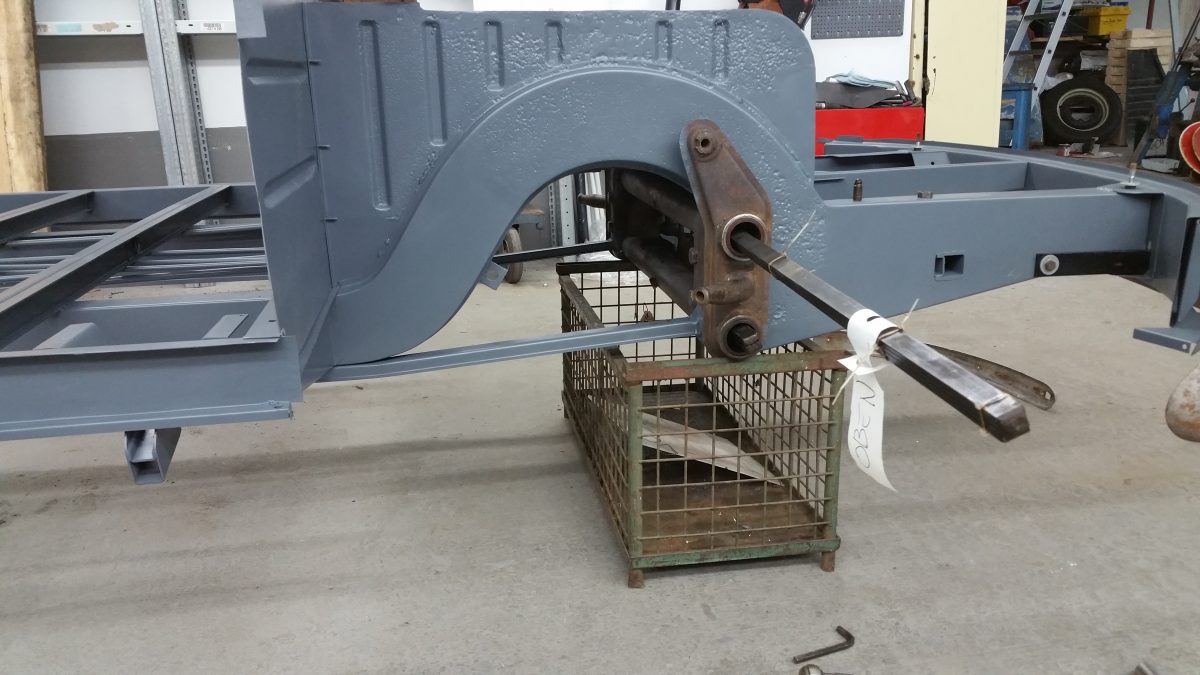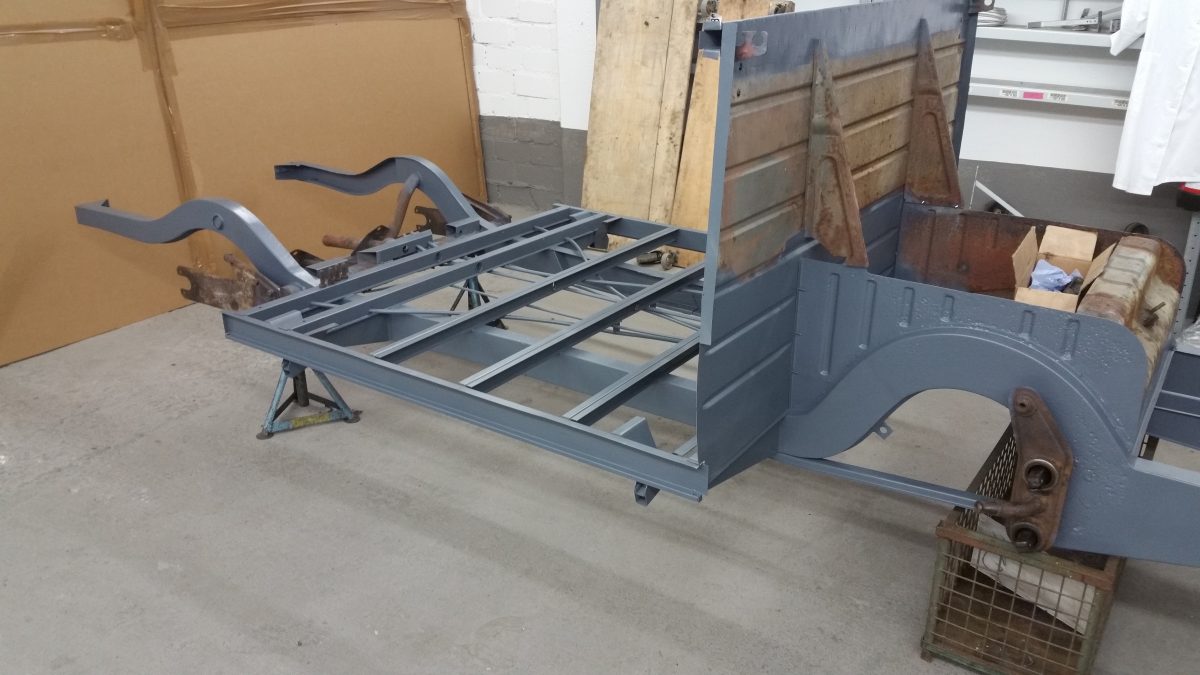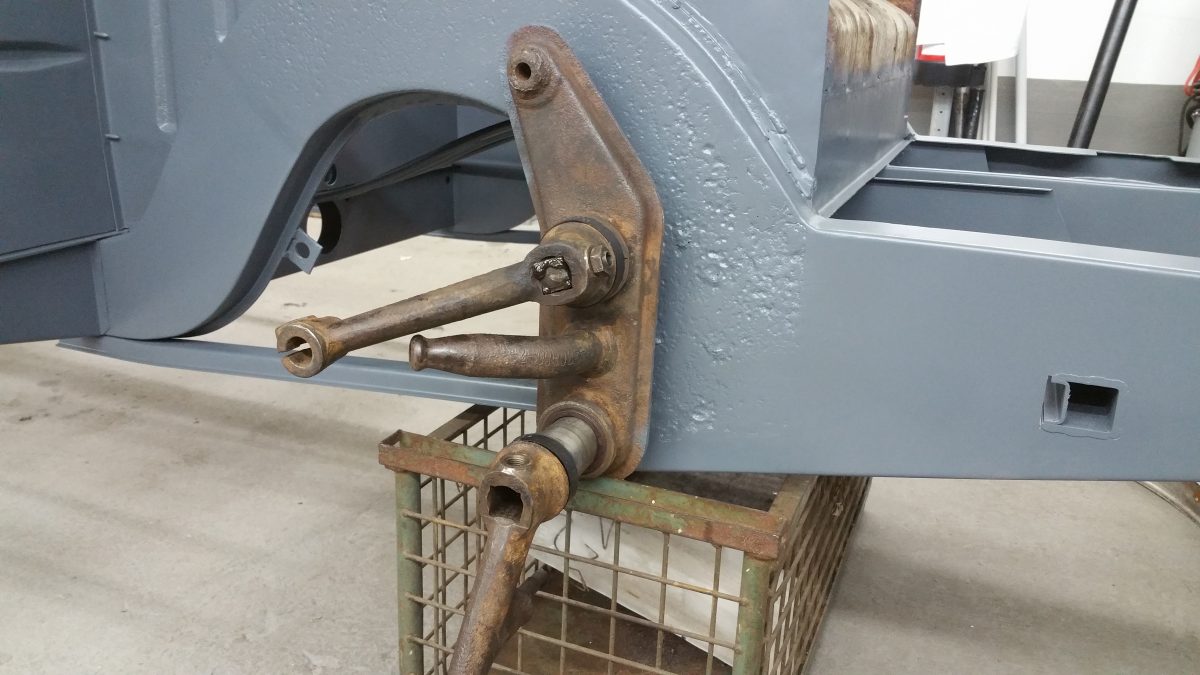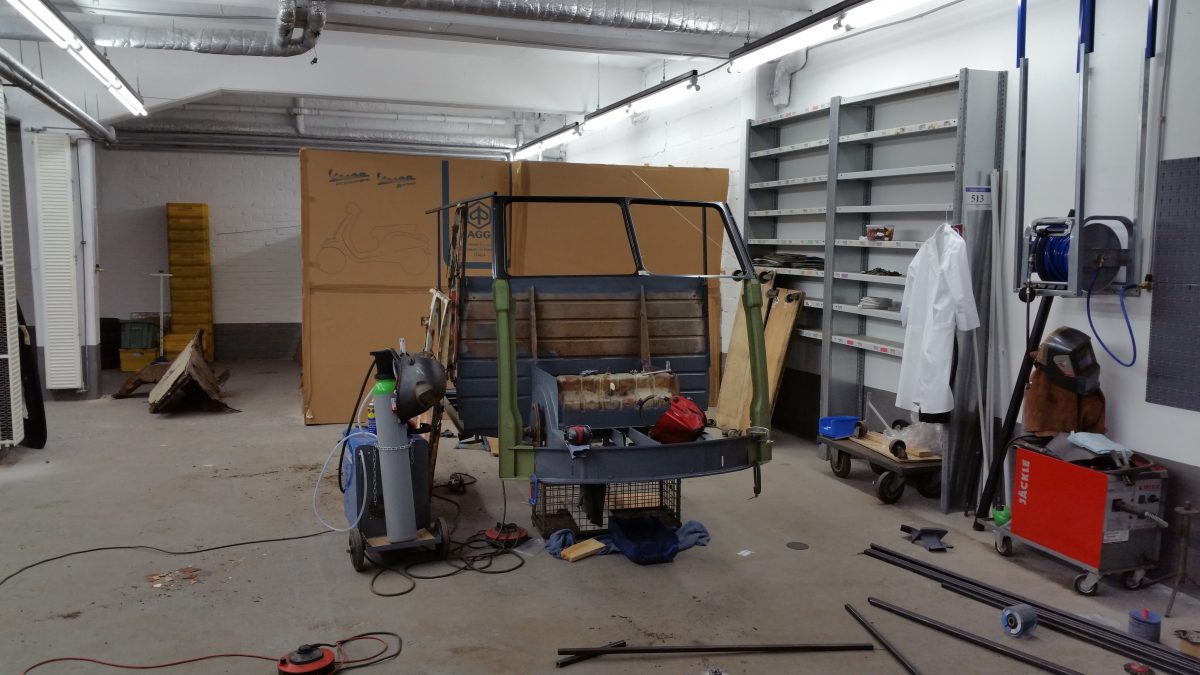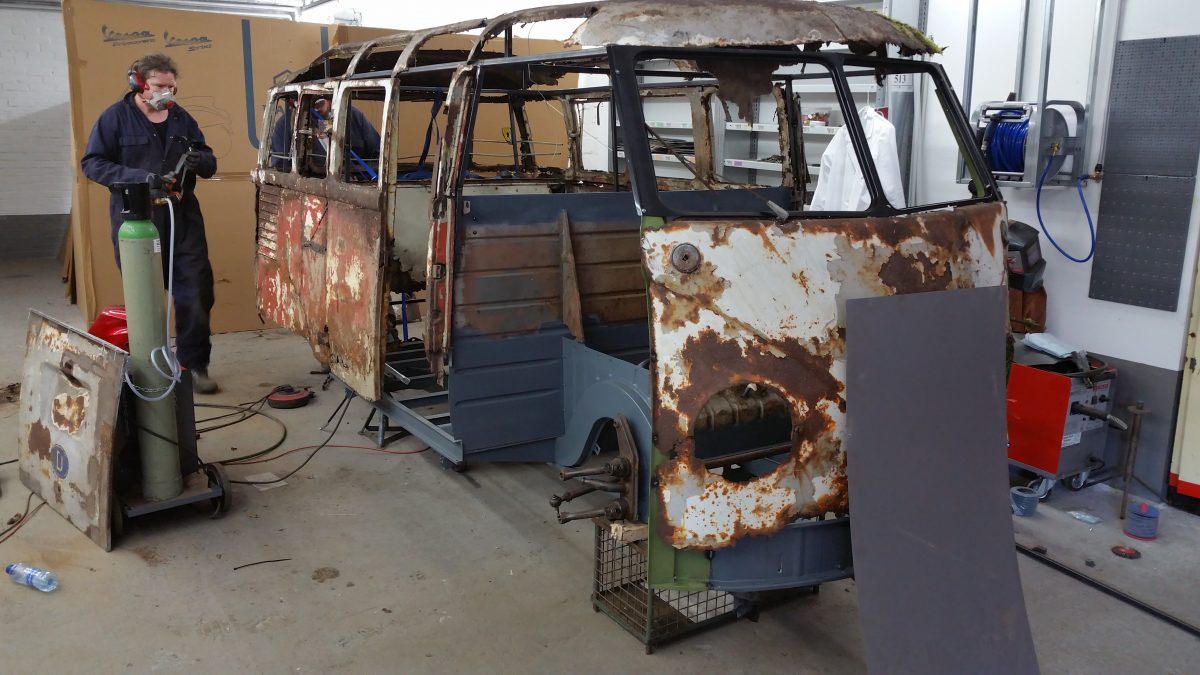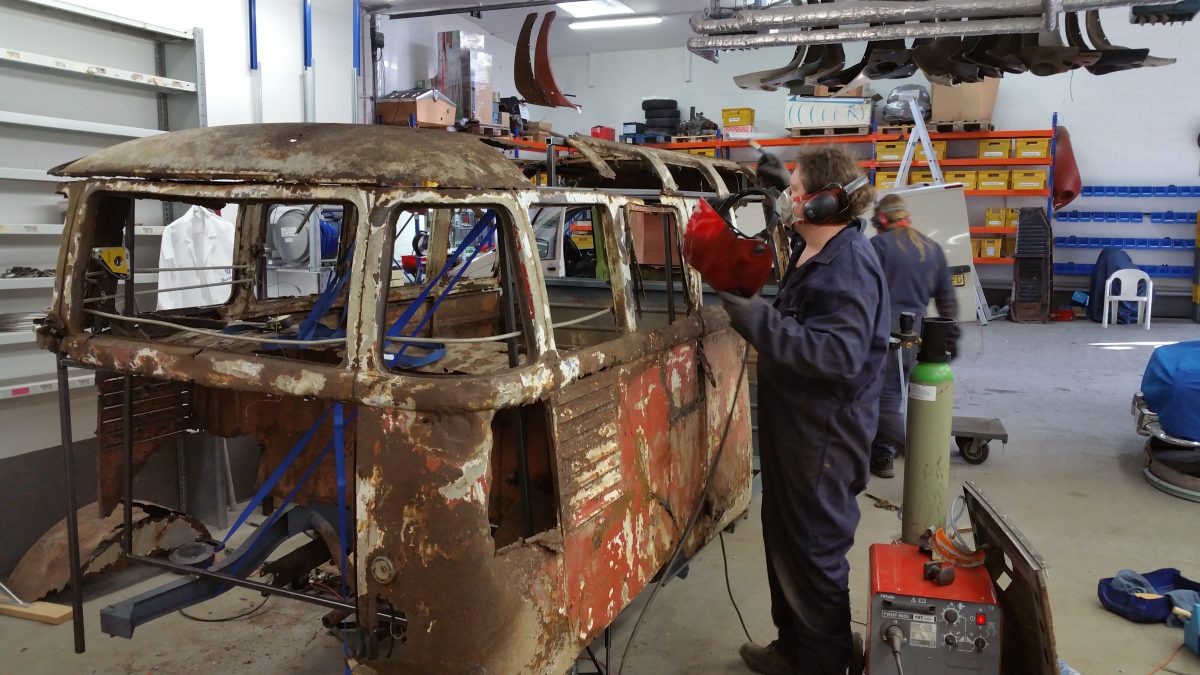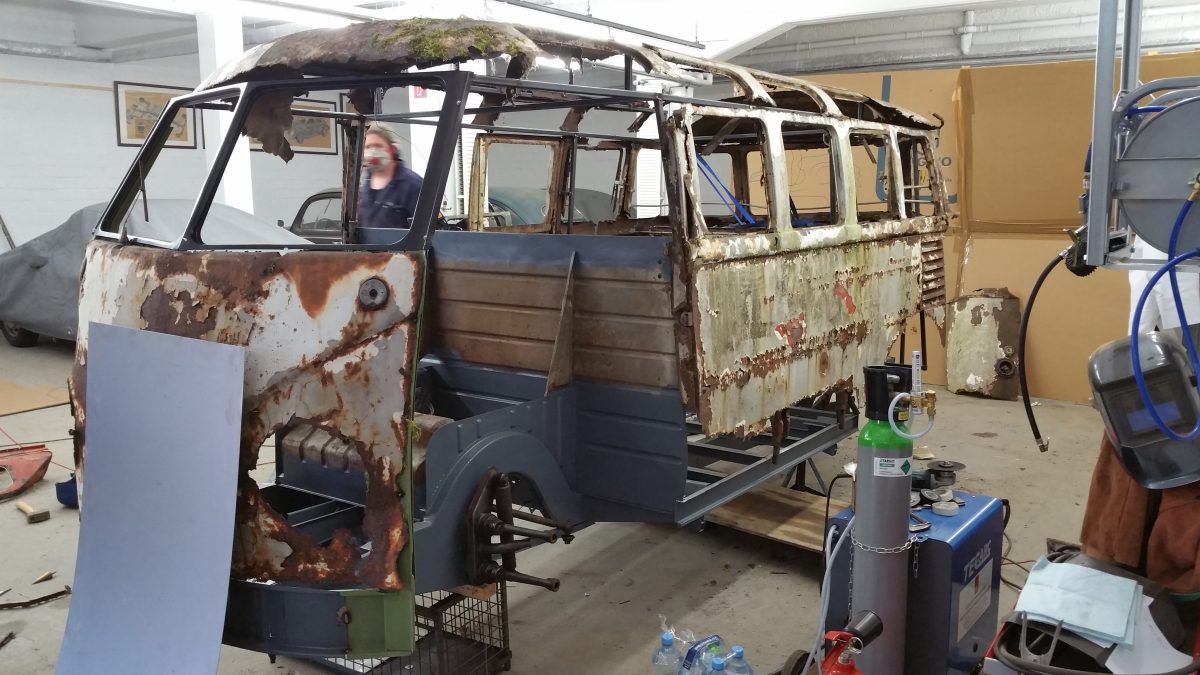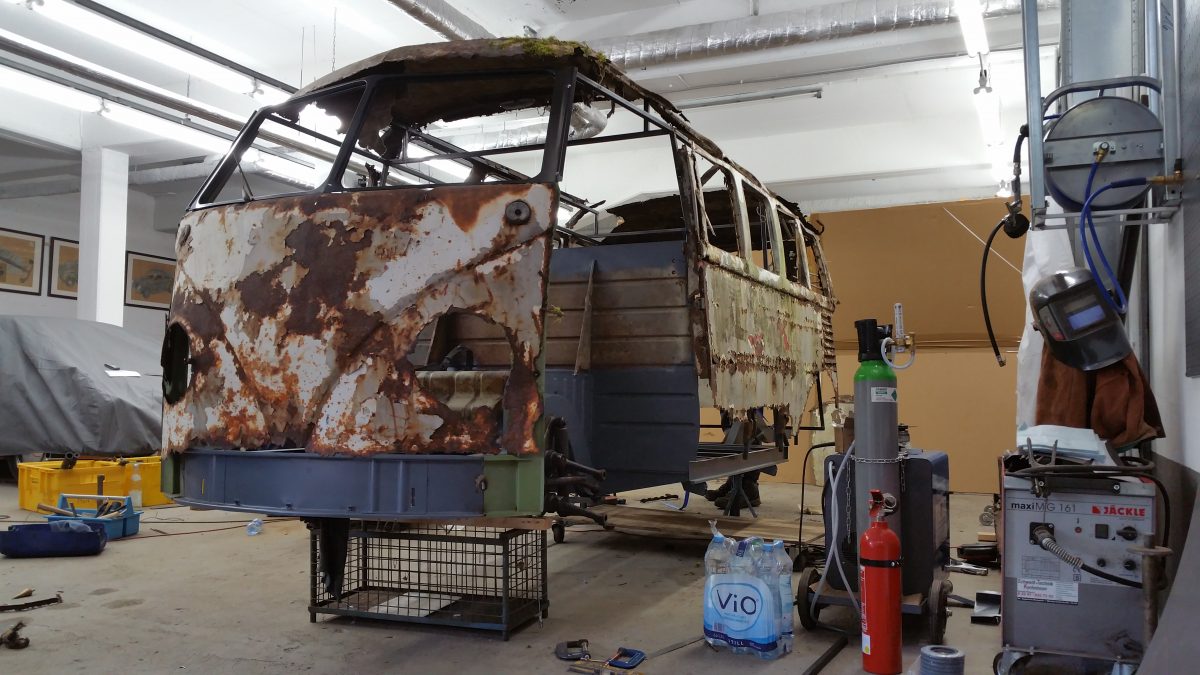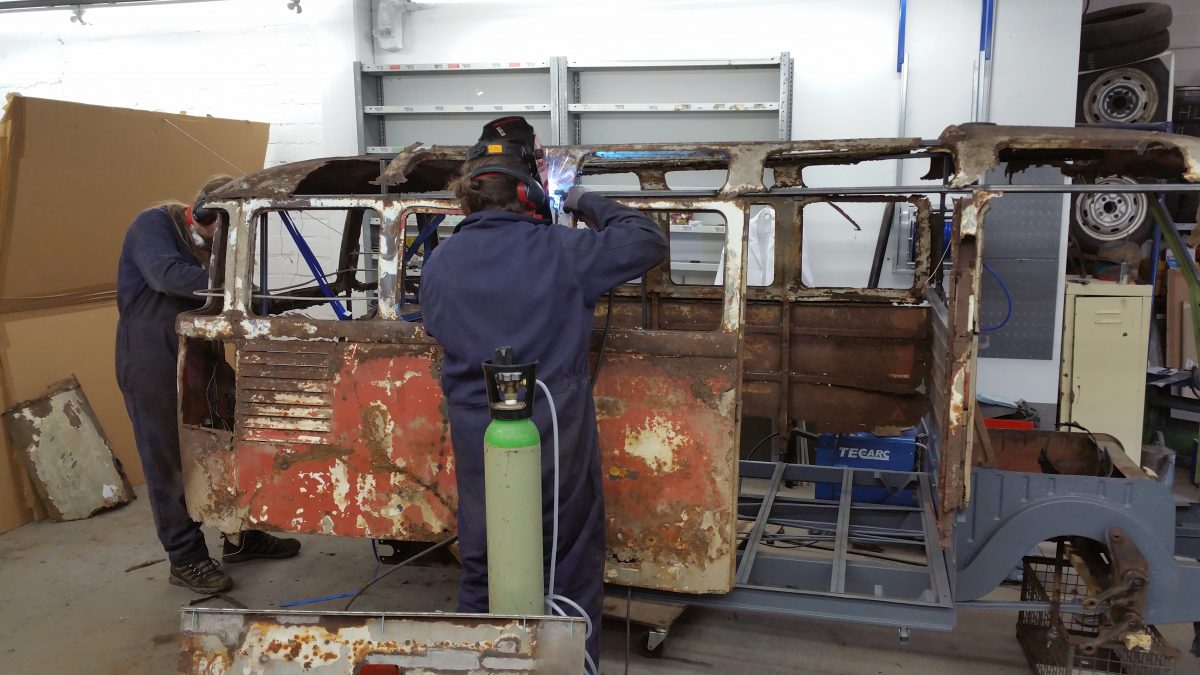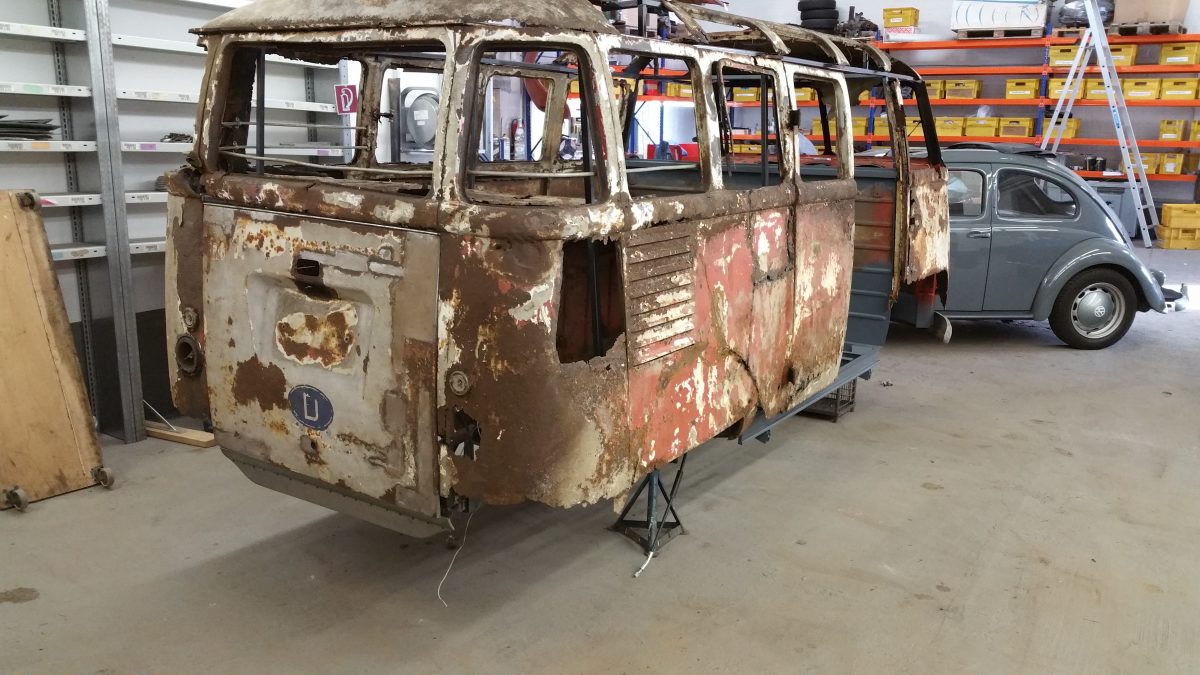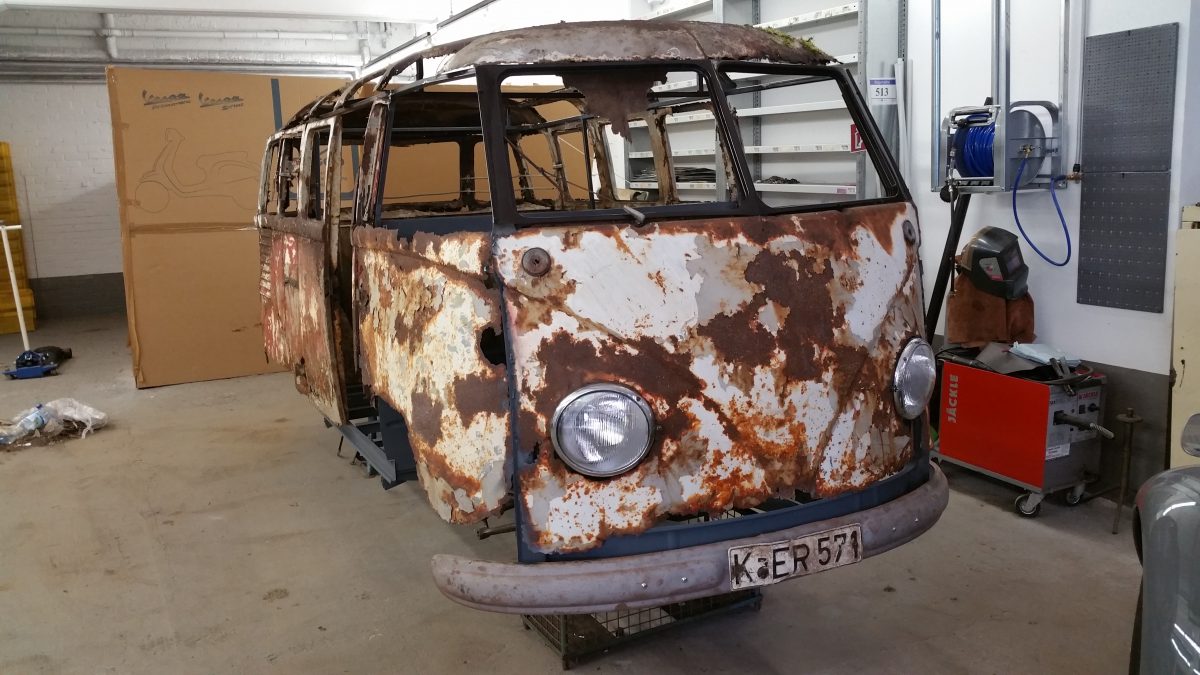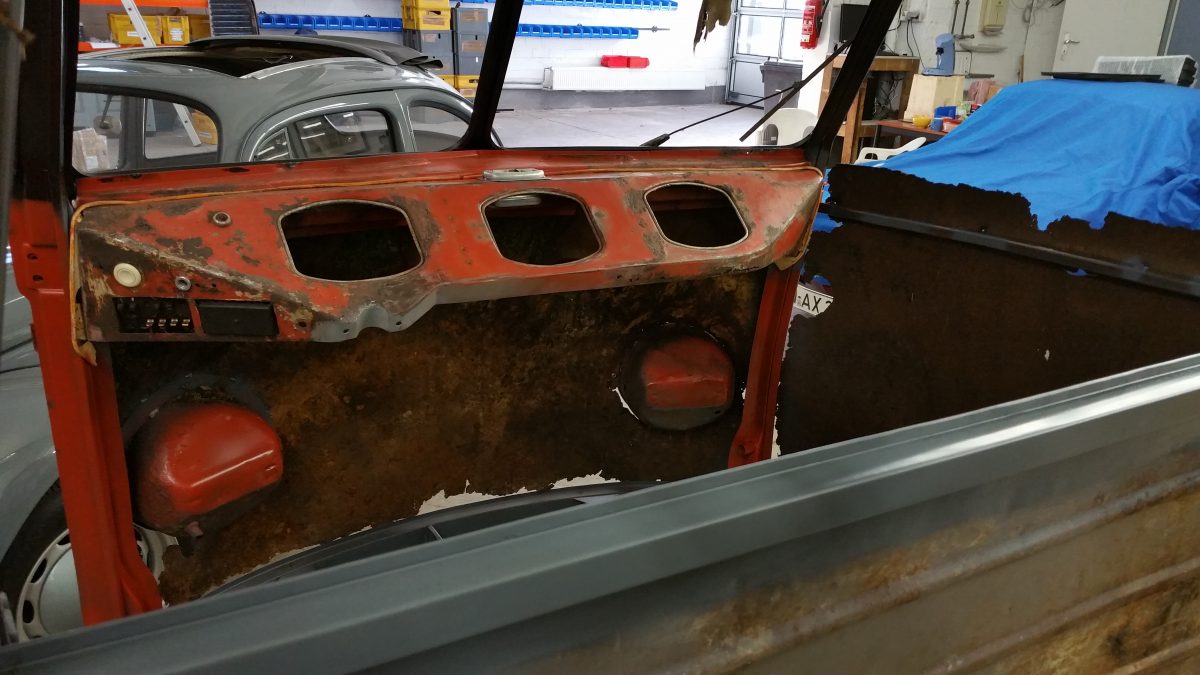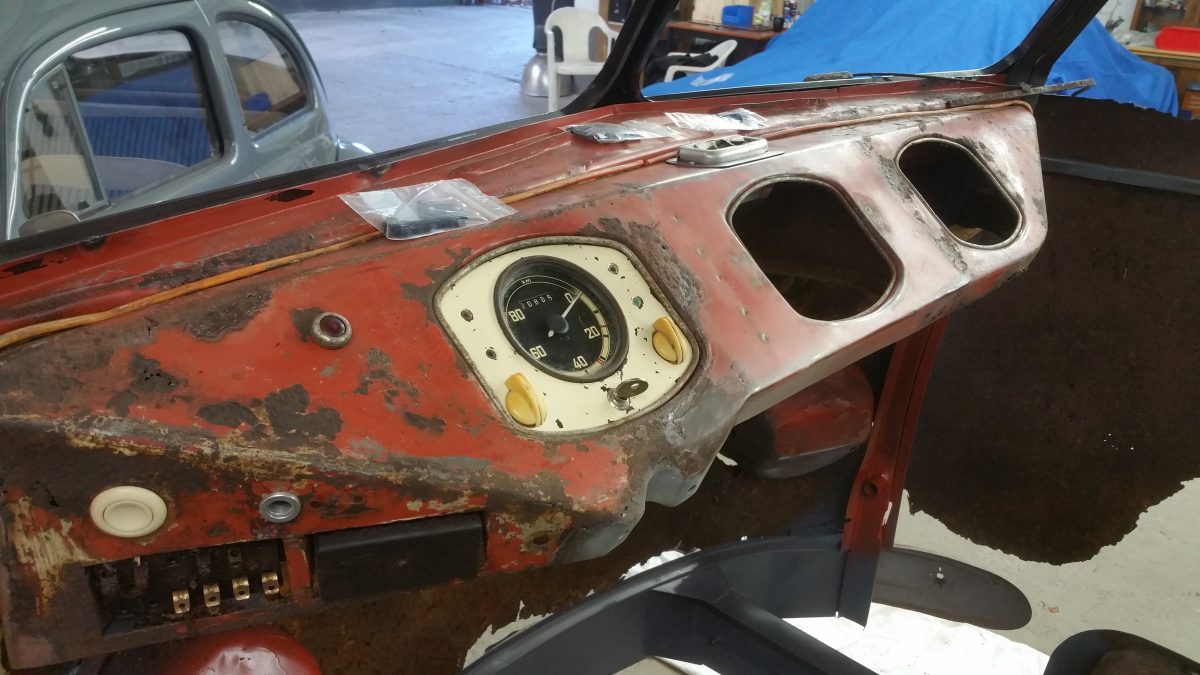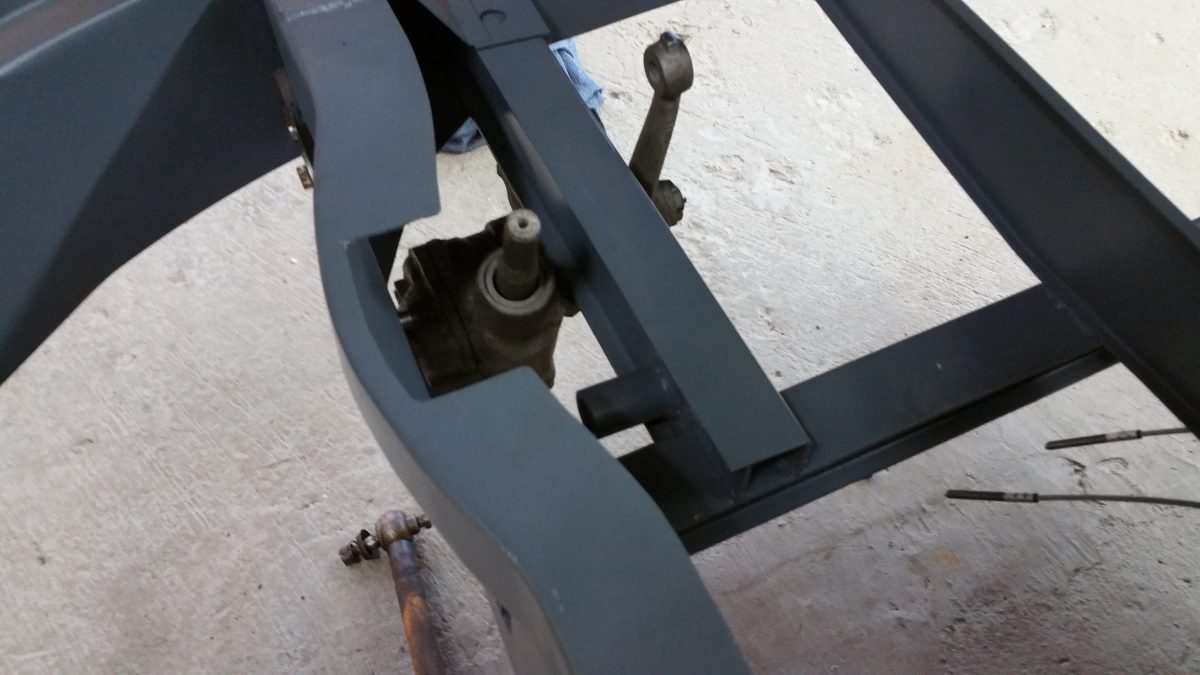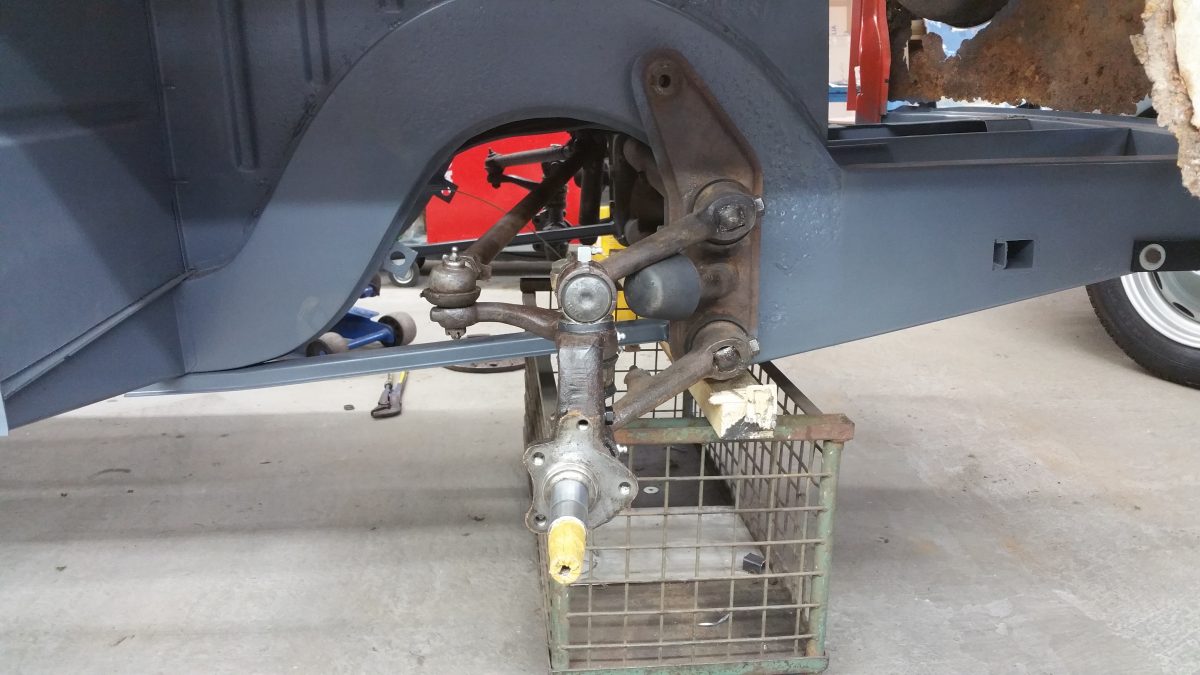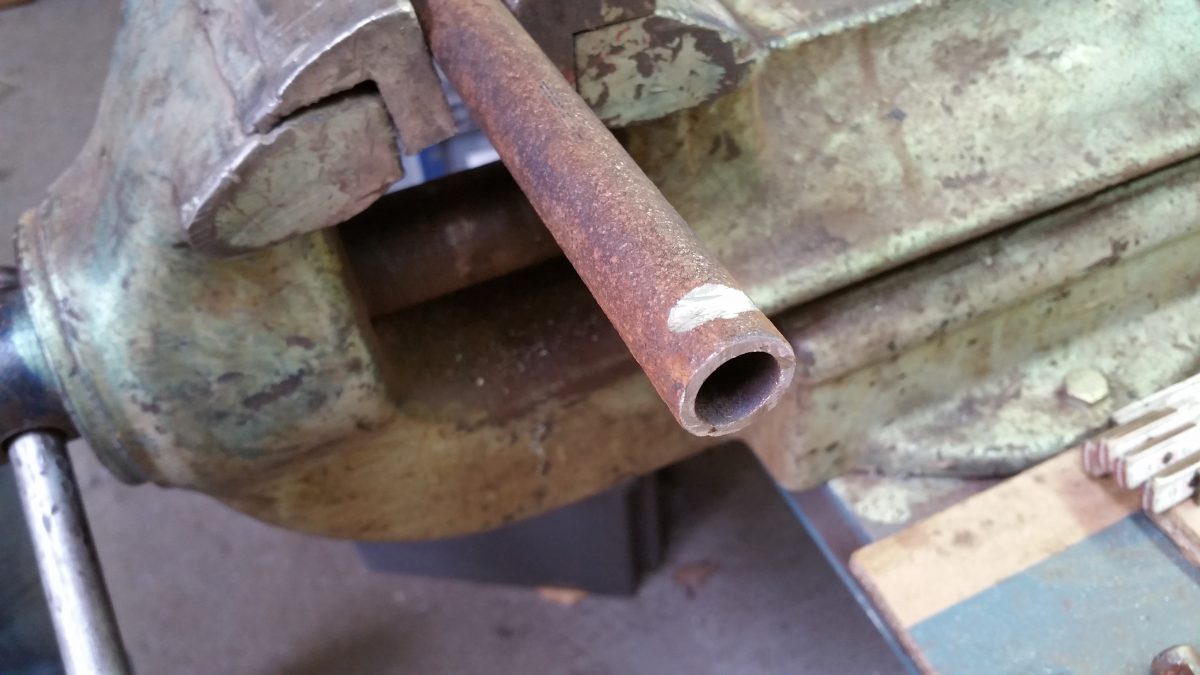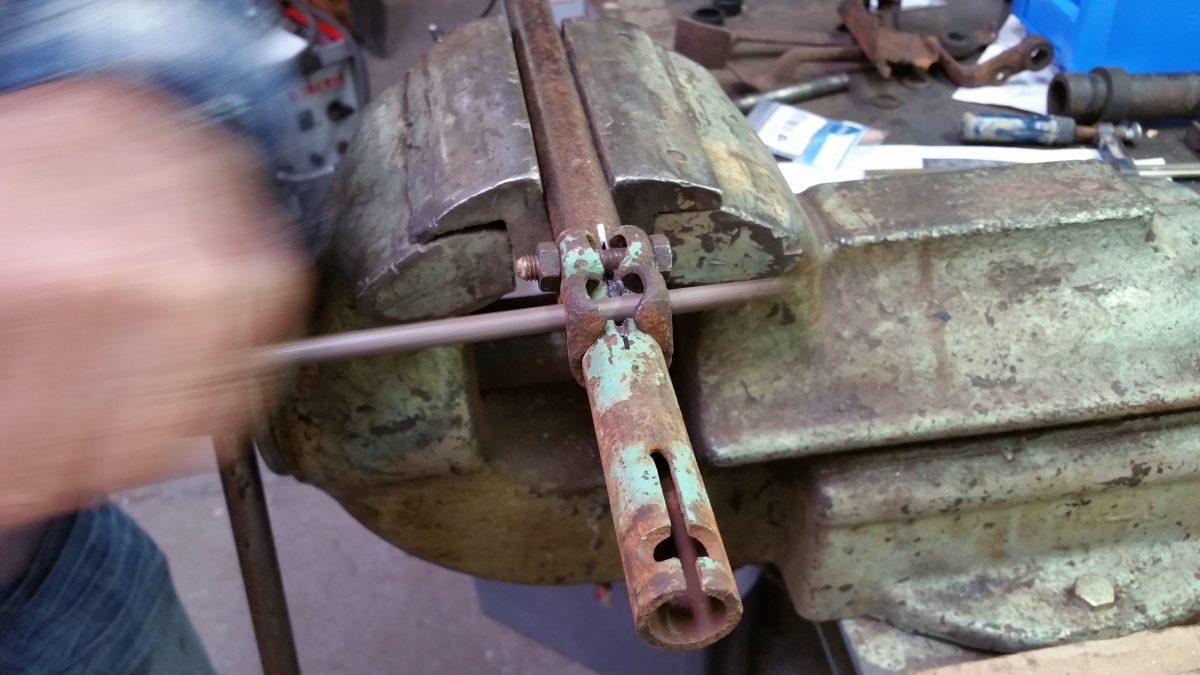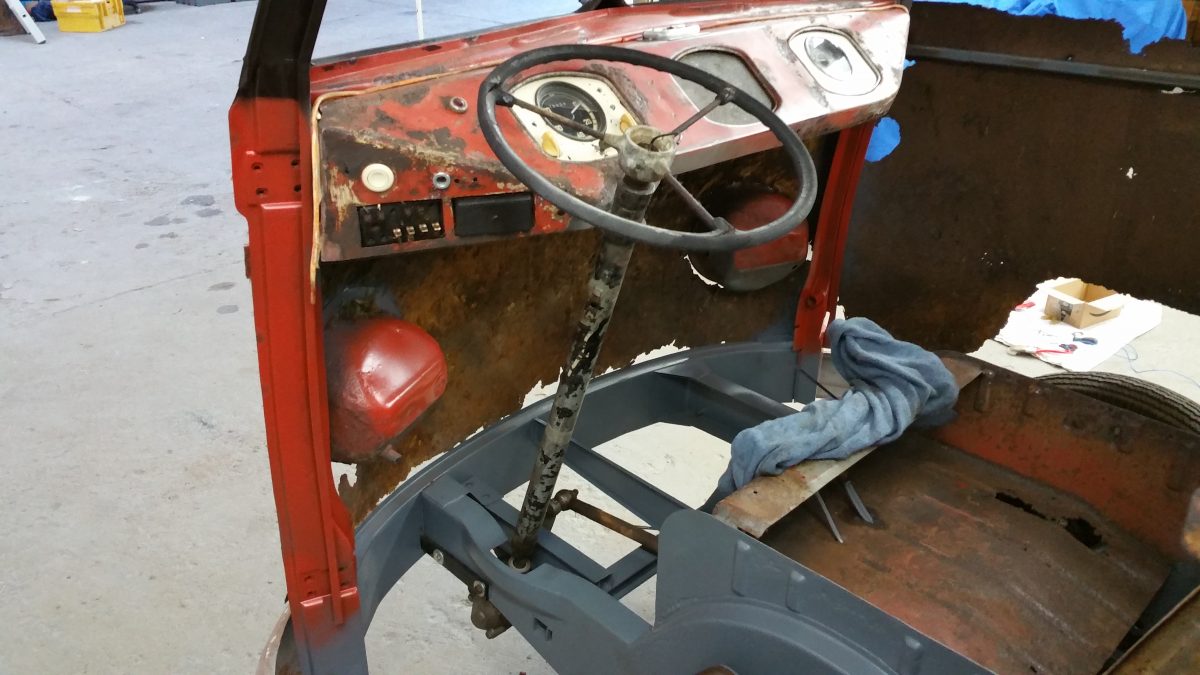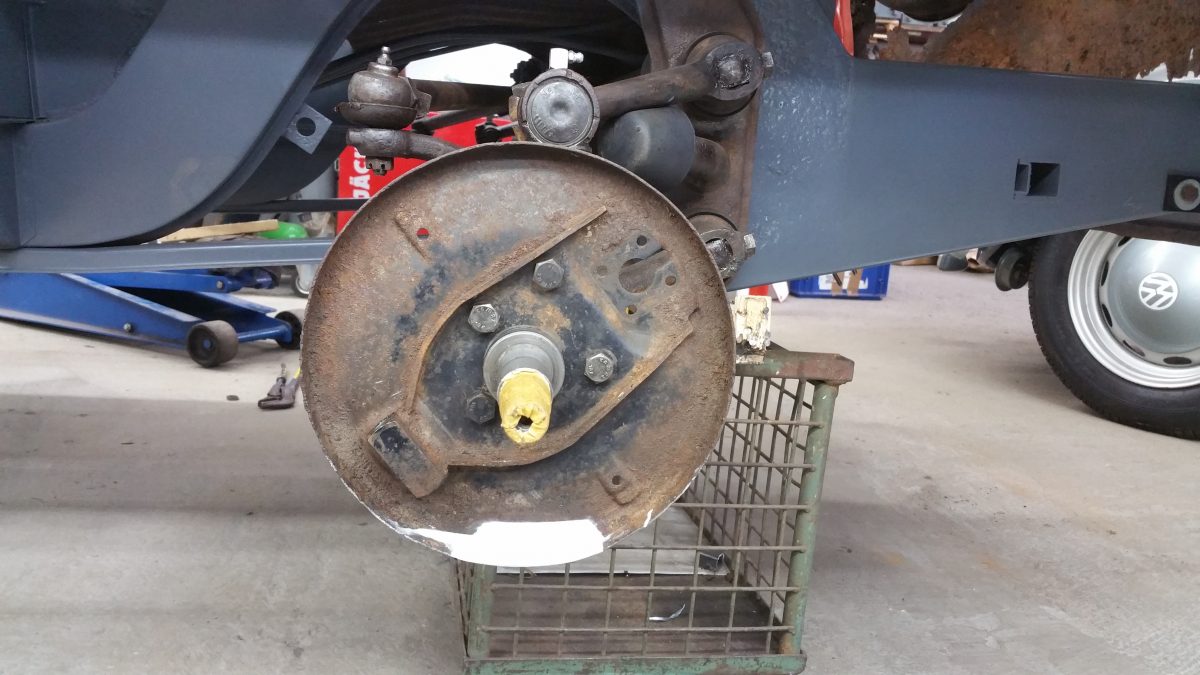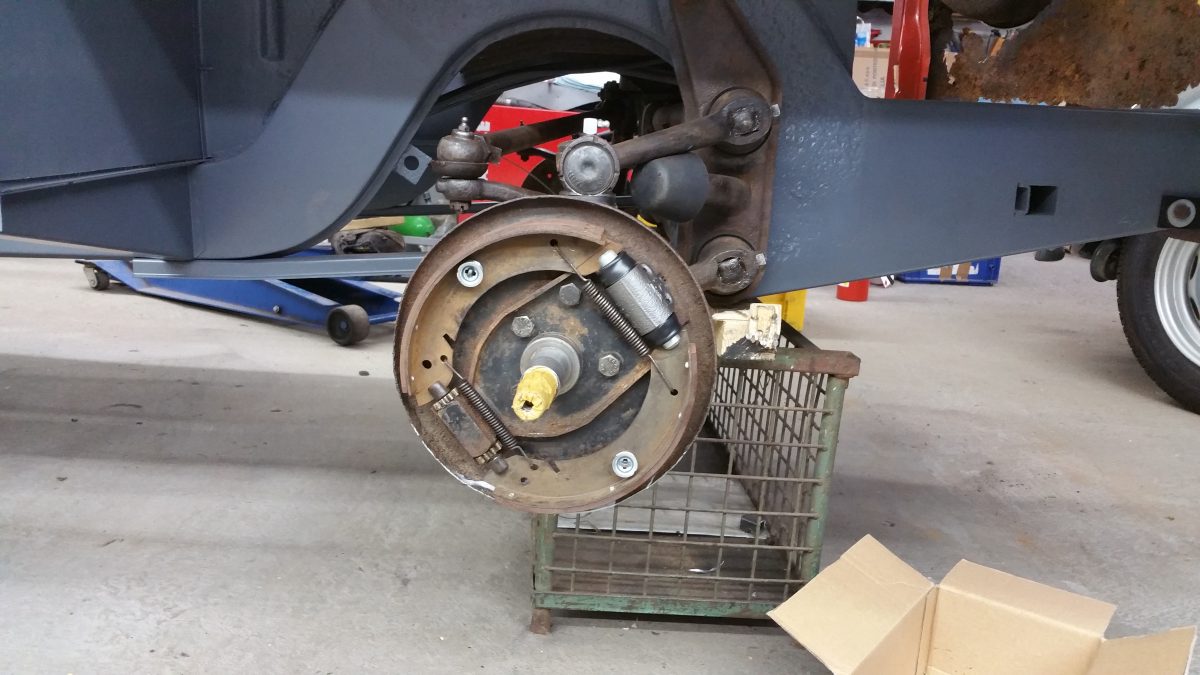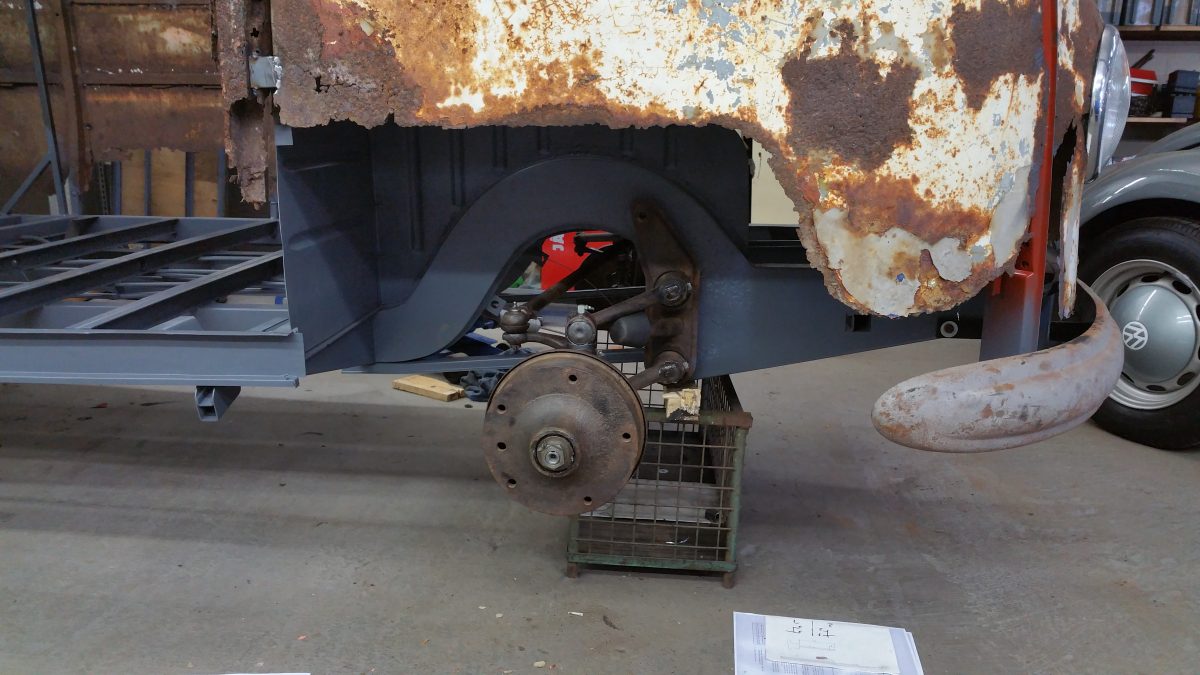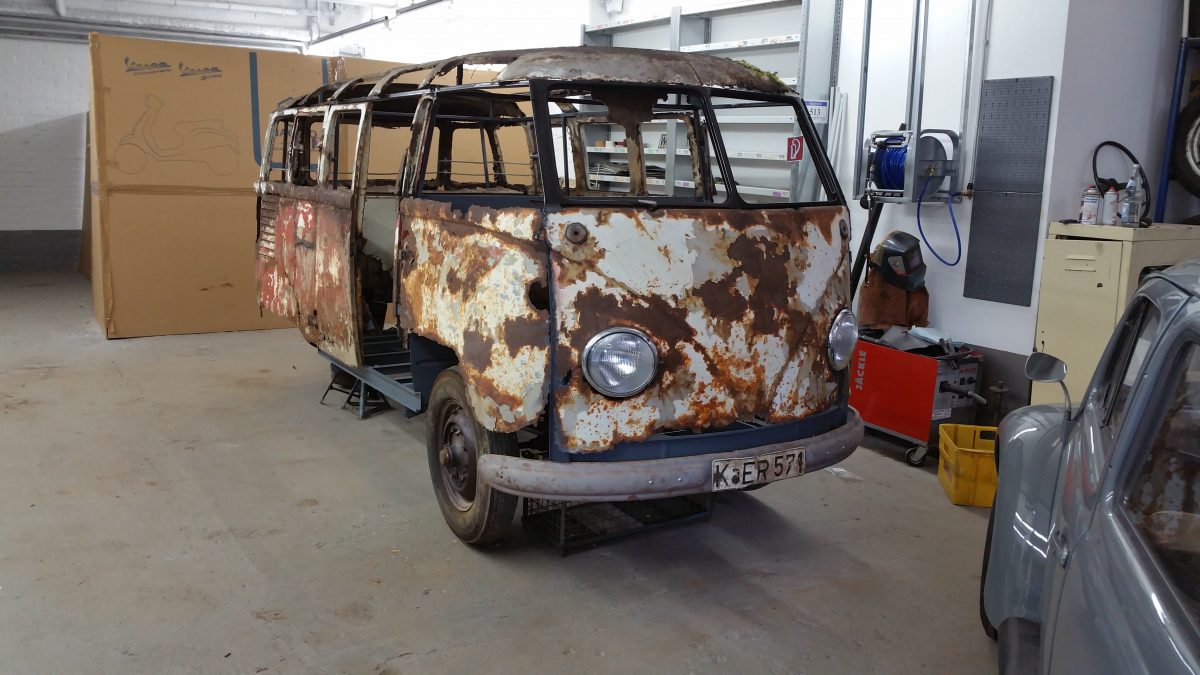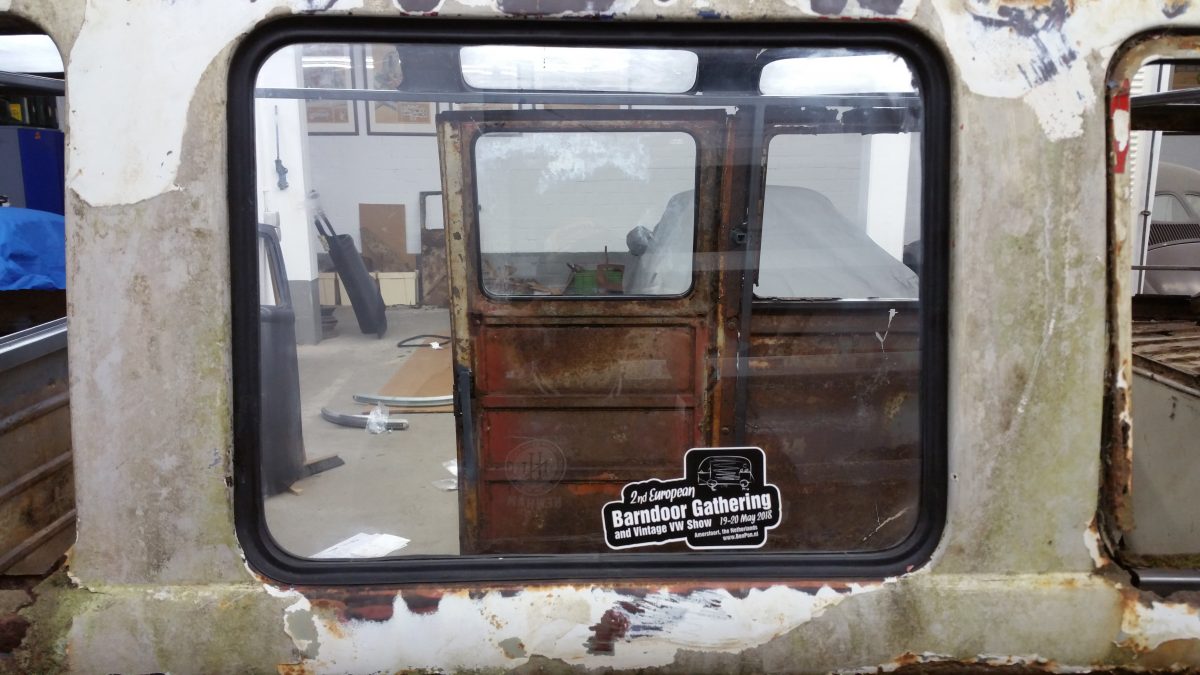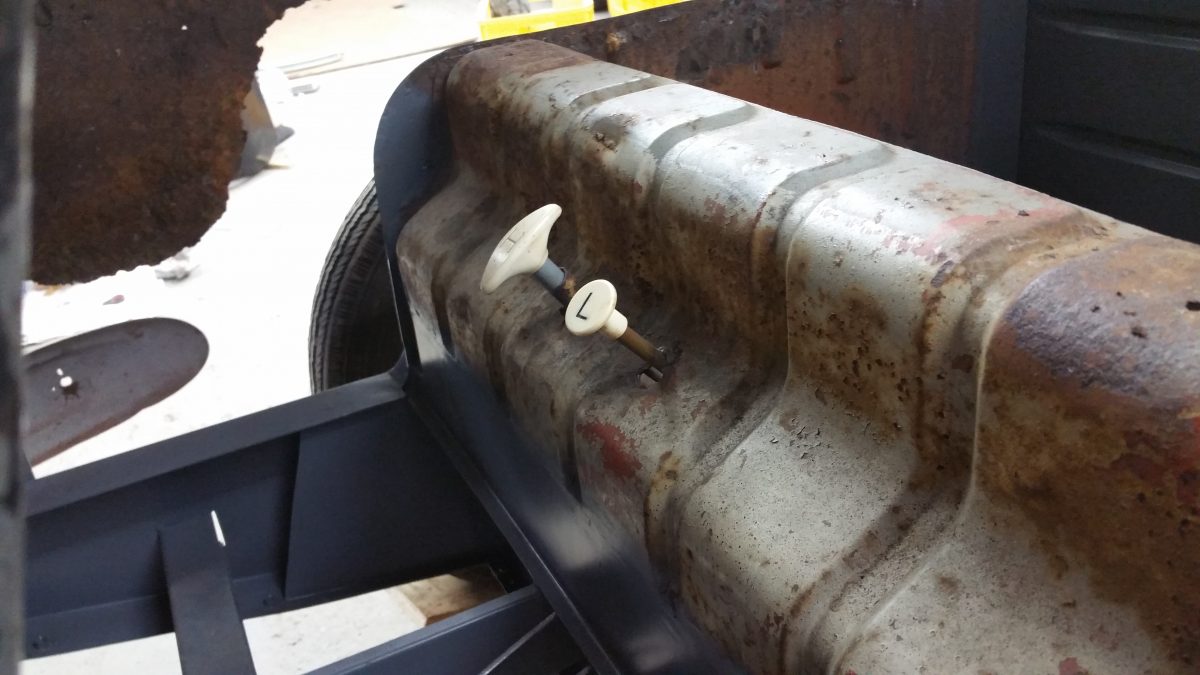 Hits: 0