Dear VW-friends,
you waited a long time for this post, I know. I was very busy in the last two months, privat and business. The January, February and March were absolute record months at VEWIB, we never had a VW-season starting as well as this 2019. But we have a serious lack of skilled workers in the office and we are still suffering of the big movement we had end of 2017. Due to this sales as crazy on one hand and way to less people to handle all this work on the other hand, there was and there still is much more work for me. Then there was the Volksworldshow in England and the Techno Classica in Essen too I had to attend…. so I hope you forgive me being a little lazy in updating the blog.
Thank god Mark Spicer is never lazy! In front of the Volksworldshow I visited him to check what´s the progress of the Samba. Before I present you the new results of his stunning work, share with me a view back in the summer of 2017 when Evelyn and Mark visited me to check out the remaining pieces of the Samba evaluating the possibility of a reconstruction. It was that day when he spoke this sentence the whole process started with: "Hmmm, I think it´s possible."
During this inspection Mark also checked the front end of the roof and found some original remains of white color. He was excited about it: "It´s a true ´51, no doubt, only the early ´51 Sambas had a white roof!" I wasn´t deeply into early Sambas yet, but was happy about Mark´s expertise. See here this certain scene.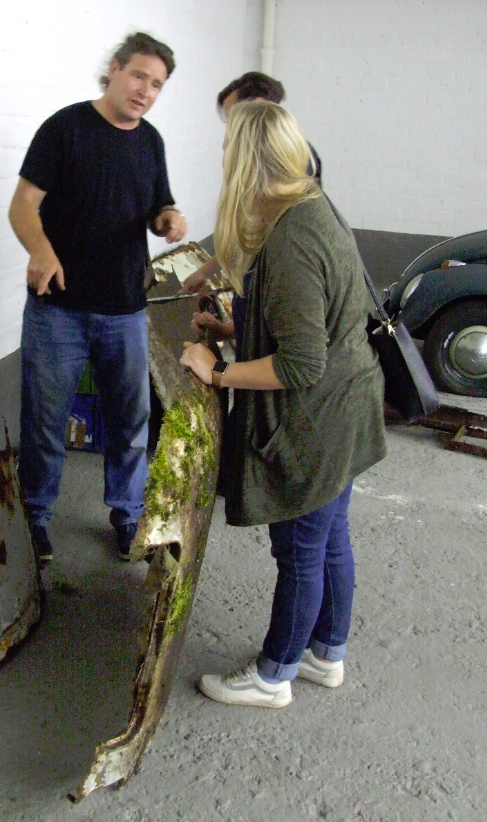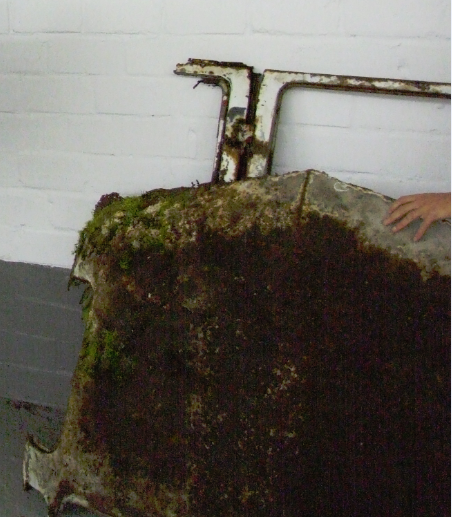 And now see what Mark did about this front roof piece. Is this cool? He saved as much as even possible of the original substance and there is still some of the original white color proofing this here is in fact an early ´51 Samba.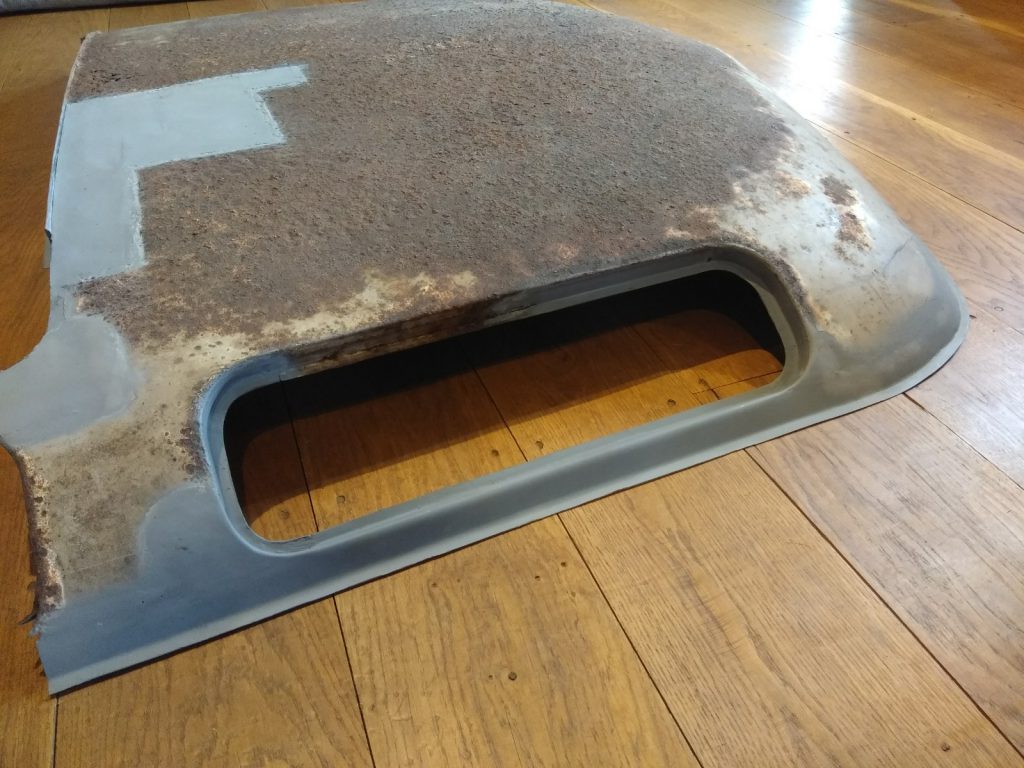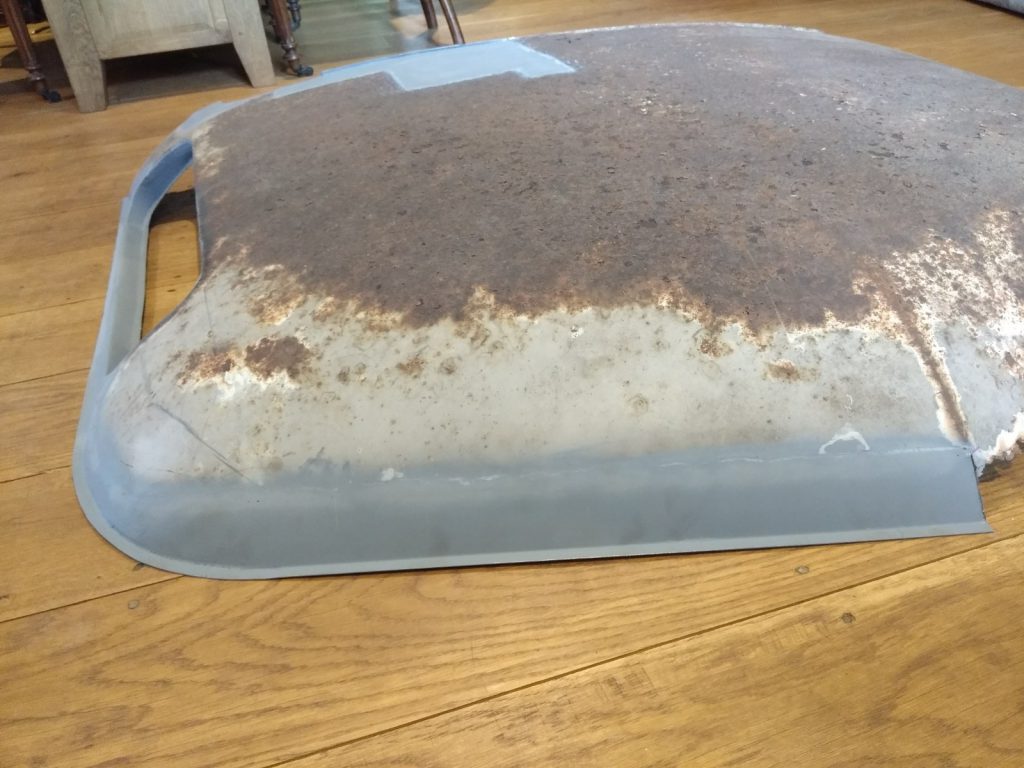 Mark already fitted the roof piece into the Samba, it matches perfectly into the front he is reconstructing currently. Before you start wondering about the front looking way less complete than in Amersfoort please note that the front we showed in Amersfoort was just a provisional Mark welded real quickly to get the Samba ready for the show. All pieces were hold together by a simple subframe made just for show reason. What you see here is the real deal.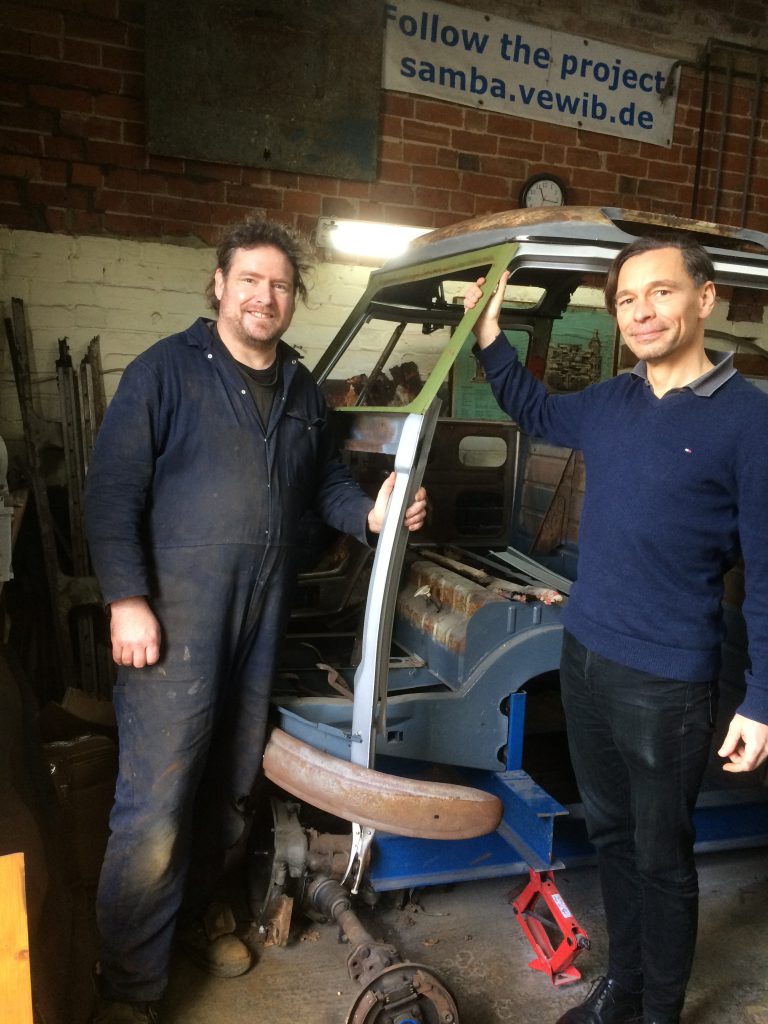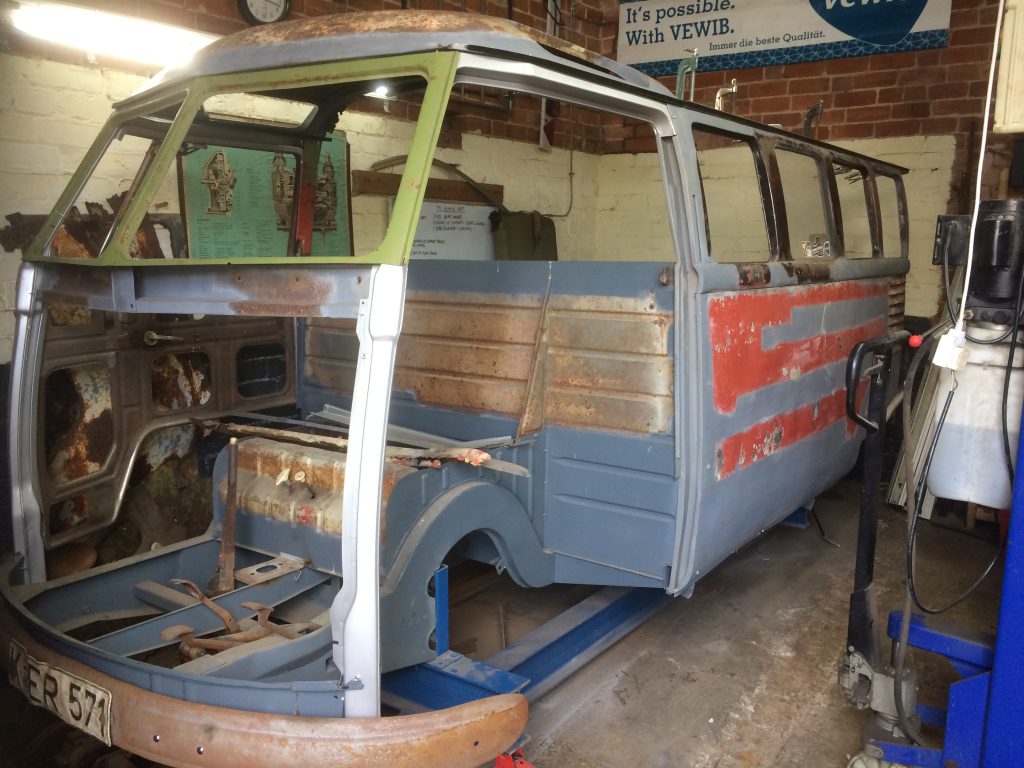 After returning from England I decided to go to the Eifel again, visiting the city of Mayen where the Samba was found. I created this little poster to put it on the walls in the inner city, hoping to find somebody who could tell me something about the Samba´s history, especially why it was dumped here in Mayen, but still with Cologne licenses plates bolt on.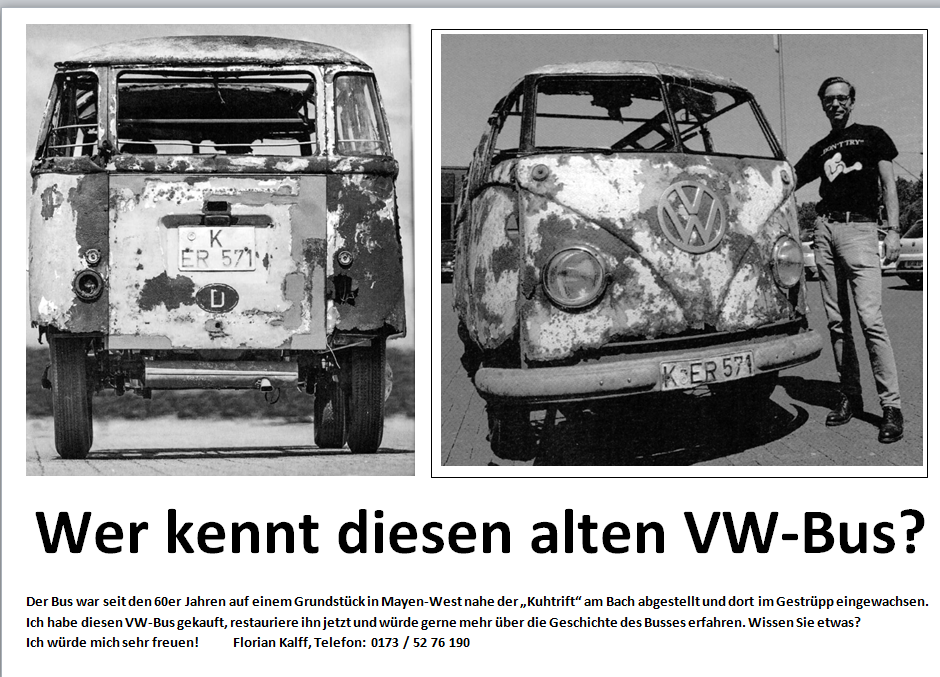 There was zero result from Mayen, but from another place in the Eifel. I received the following amazing picture showing nothing less than a ´51 Samba, red, brown, white as mine. I recognized the place where the picture was made right away, it´s the "Bunte Kuh" near Ahrweiler, in the famous whine region Ahrtal-valley, just in the middle between Mayen and my hometown Bonn.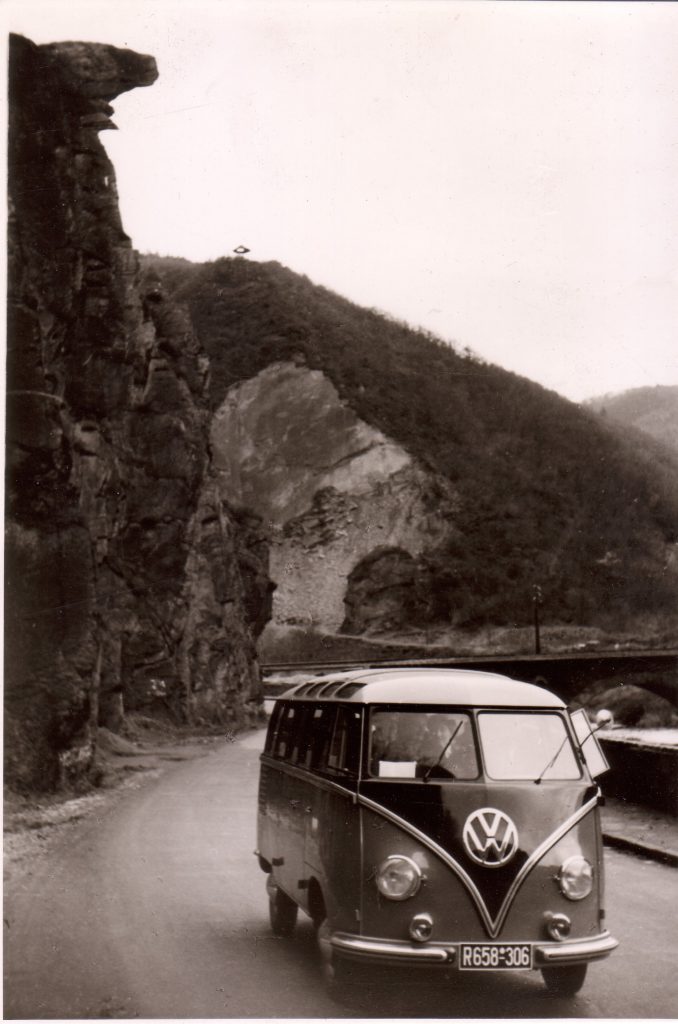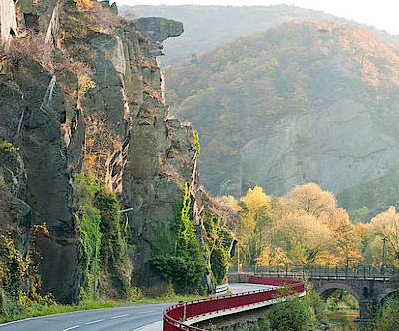 The Samba has occupation license plates; these were used in Germany up to 1956. In the net I found a translation for old German occupation license plates and guess what…. The "R" on the plate means "British occupation zone, Rhineland County", the "658" means "Cologne, inner city". Due to the VW factory records my Samba was delivered to the VW dealership Fleischhauer in Cologne as a demonstration car and the dealership was (and still is) located in the inner city.
Now have a look on the license plate the Samba was found with. It´s the newer DIN-style all German cars had to be converted to in 1956. The DIN-plate "K-ER 571" is to be read "K" = Cologne; "ER" = inner city. Can you imagine my thoughts I had this moment?
Then I noted in the historic picture the strange accessory lights on top of the bumper. I remembered a little detail in the dashboard of my Samba. There was this tiny green control light I never couldn´t think what it was possibly good for. Now I guess I know what it is: a control light for some additional (fog-) lights, just the same way we all know it from any average car between 1950 and 1980 when fog lights weren´t standard but an optional extra.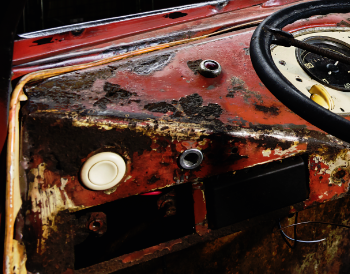 A fog light…. Wait a minute! When I returned in summer 2018 to the meadow where the Samba was found to dig in the ground for some parts being still buried there (see my post "mad in the mud"), I found a lot of car pieces which did not belong to the Samba, an Opel´s carb and some beetle parts for example, but I found also this single strange Hella fog light I never even could imagine that it possibly belongs to the Samba. See it here: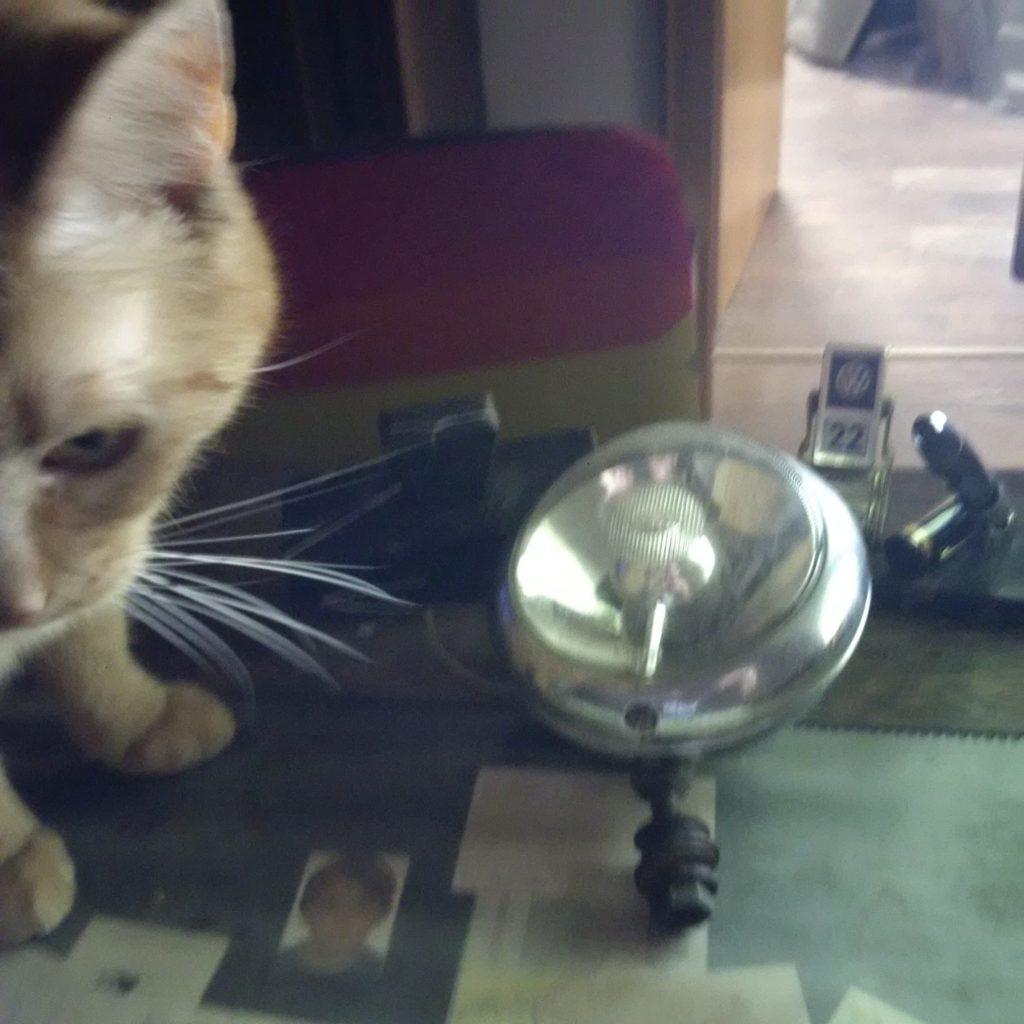 Now compare this fog light to the one on the historic picture. I made close up for you.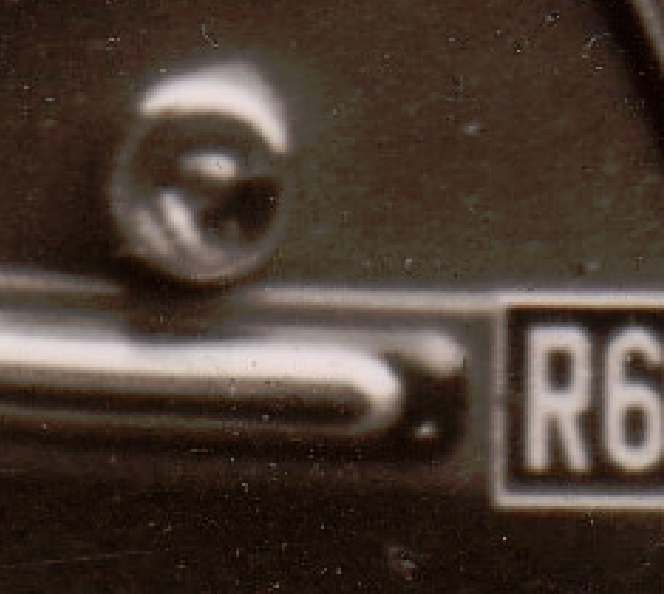 Is this still a big coincidence? OK, the very same three color combination is no evidence, many ´51 Sambas showed this colors. But how many of the 261 ever build ´51 Sambas were based in Cologne inner city? How many of them came with this certain fog lights? Call me nuts, but am I too optimistic saying that the historic picture from the Eifel shows very most likely my Samba?
You better believe I will ask around in the Eifel this summer as many old people as possible. I am sure there is more material hidden between Bonn and Mayen! Isn´t any thriller nothing but boring compared to this story? I´ll keep you posted!
Best regards from Bonn
Florian
Hits: 0