Dear VW-friends,
this post won´t not show you any progress regarding the Samba, but it tells you a little about a problem that some of us have for sure. A project as the Samba needs your full attention, it´s a lifetime job and if you share your time with too many other projects at the same time, you will end up as a good friend of mine I know since mid of the 80s.
He is a few years older than I am and started collecting aircooled VWs around 1982. As me he used to buy the first cars of his collection at the local junkyards here in Bonn. The cars were cheap back in those days and he couldn´t resist to buy any aircooled VW as long as it was cheap. As you can imagine each and any of these cars was in bad condition.
To make the long story short, toady he got around 36 cars in several rented garages, none of them is restored or is even driving. It was three years ago when I told him: "OK, you are 55 now. Dividing the estimated amount of your remaining years to live by the amount of cars you still "want to restore someday", what kind of sum are you facing?"
The minute I asked him this question, I did the same calculation regarding my own life-cars-balance and I was shocked. And I don´t have 36 cars to restore. Not even half of 36. But some.
It was this certain day when I put a little sticker on top of my computer screen to remind me every day. Can you see the little sticker saying "Keine neuen Projekte!" on the picture below showing my office desk?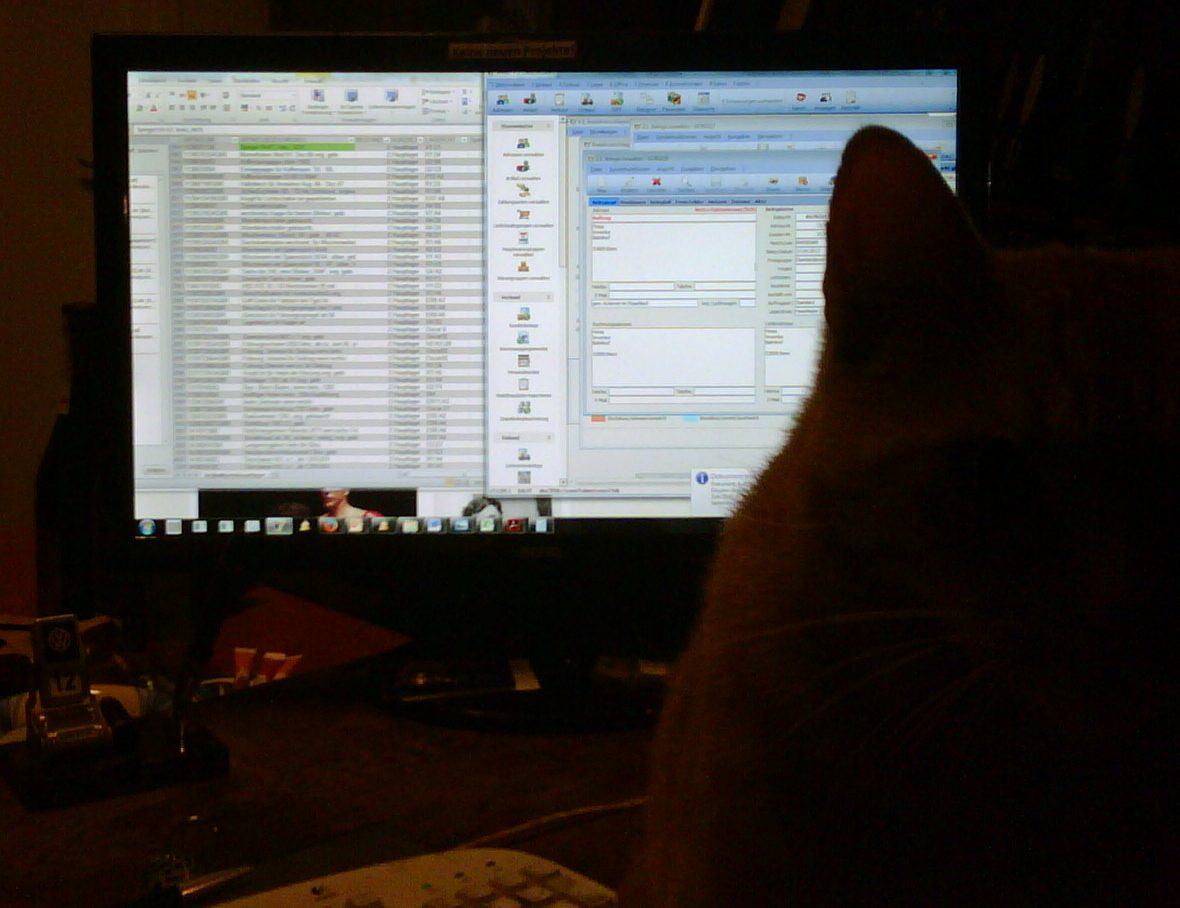 "Keine neuen Projekte" means "NO MORE NEW PROJECTS!"
I was serious about it, really.
And then the Samba showed up….
'OK, just this one, it´s just too exciting. But not even one more from now on' I advised myself.
Today the phone was ringing, it was the owner of the local junkyard:
"Hey, Florian, I got a VW beetle for you. Come over!"
I was not really interested. The times this junkyard was a place to buy cars cheap are over a long time. But as the place is just 900 meter away from my office, I stopped by. You never know, maybe he got a KdF-car, he wouldn´t see any difference to a Mexican bug. So I went there for a quick look and –of course- it wasn´t anything special, just a Mexican bug. OK, a rare Sunnybug and in quite good condition, but I knew he would ask a price way to high.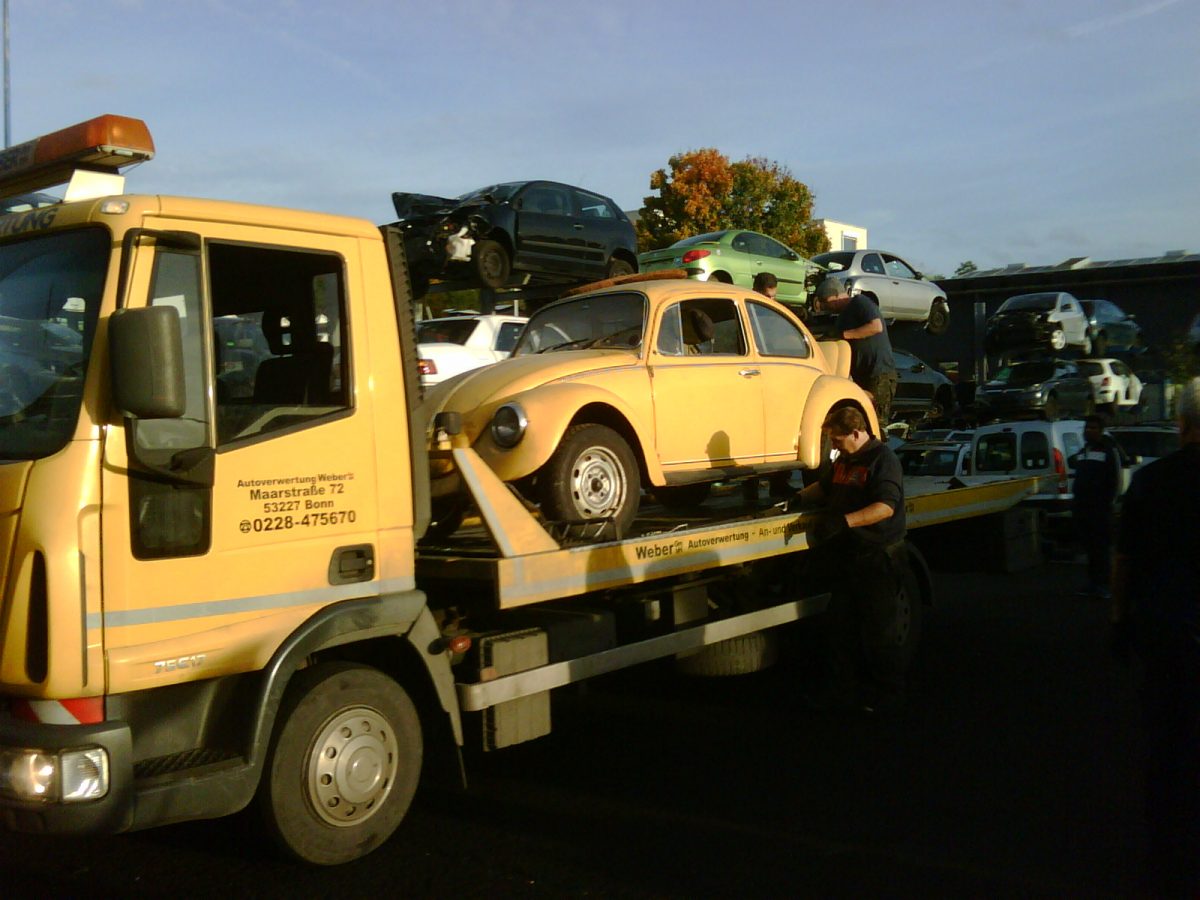 I asked for the expected crazy price and he said: "OK, we go for a package deal."
"What kind of package?" I asked.
"I had another old VW in yesterday, I don´t know what it is, never seen this model, but there is the engine in the back and a Wolfsburg logo at the steering wheel. Bad condition, but I make you a special price if you go for both cars."
You won´t believe what "other old VW" he picked up the day before: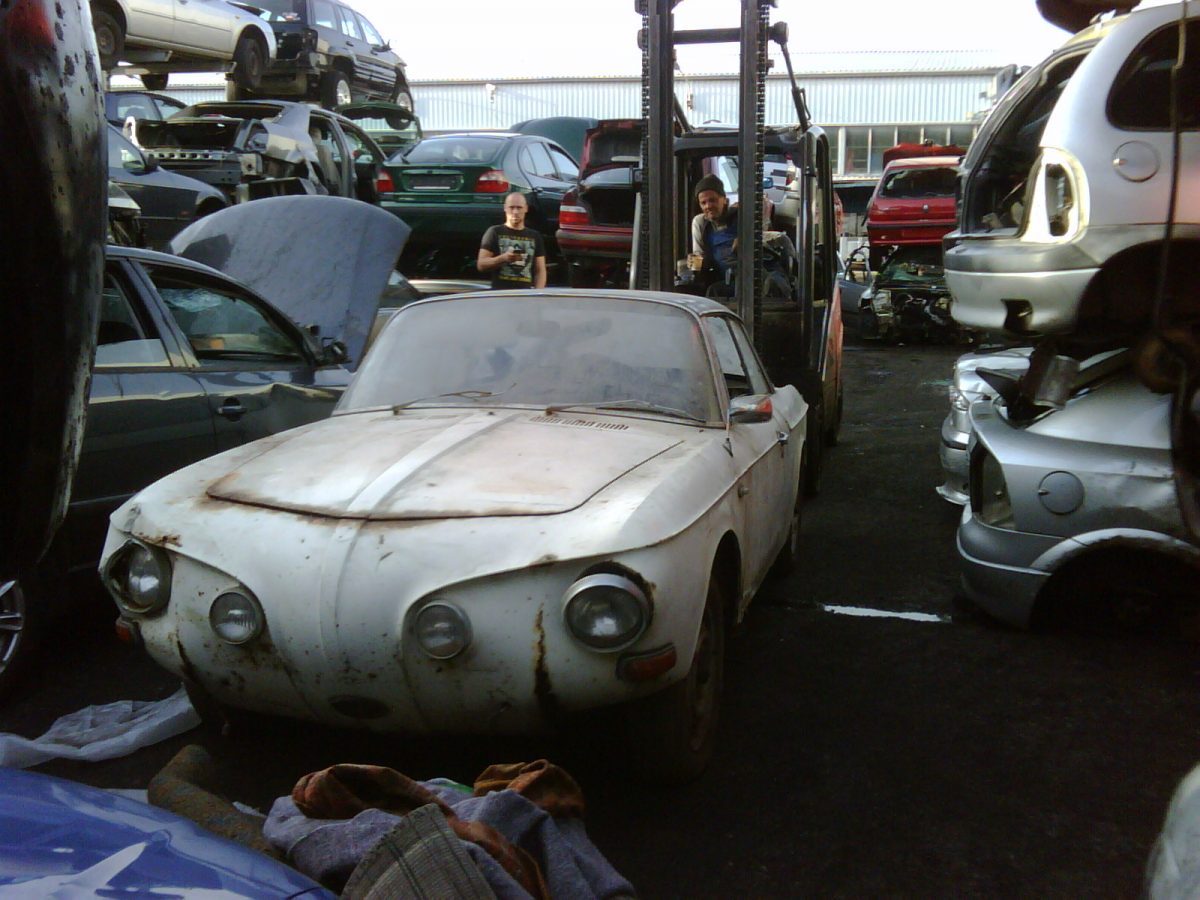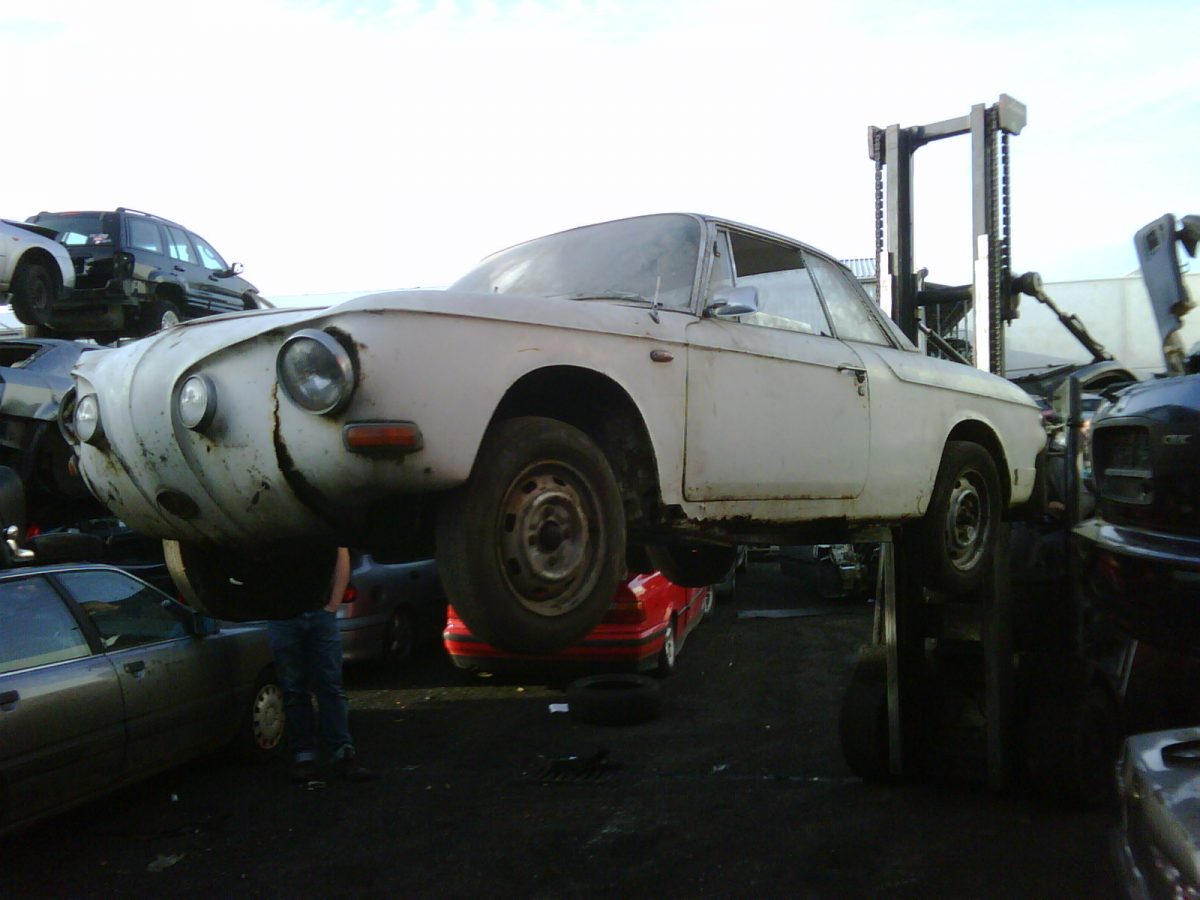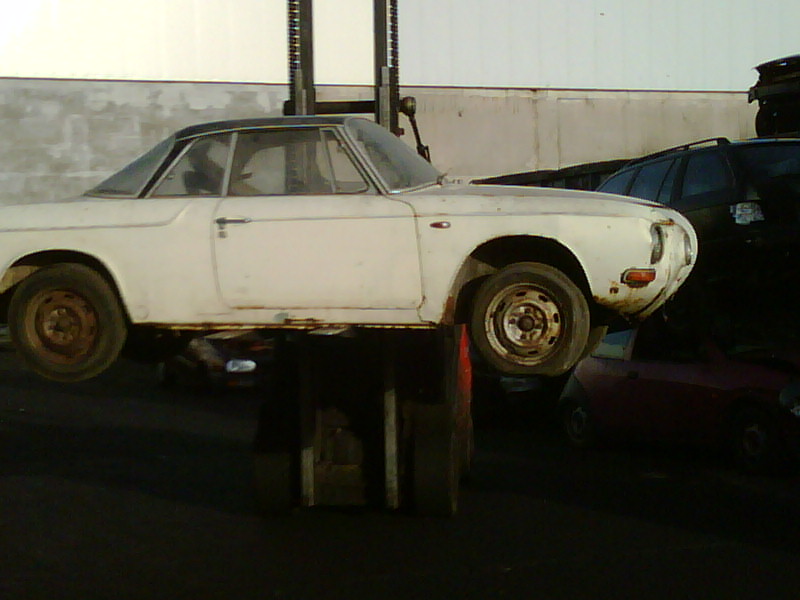 When have you seen a Razor Edge at the local junkyard last time? 1983?
The car was covered by a thick layer of dust, he must have pulled it out of a barn or similar where the car was stored for decades. On the windshield there is a sticker 'LICHTTEST 1977'. Inside are the bumpers and a lot of parts, the car is pretty complete! No more projects? Should I have let a Razor Edge go into the crasher? Of course I went for the "package deal".
Due to my calculation I have to extend my lifetime to 109 now to finish all my projects, but as I don´t smoke, eat healthy and have a chilly job, this shouldn´t be a problem at all. Any doubts?
Sorry for boring you with some news not related to the Samba directly, but maybe some of you liked to share this little adventure. And, this is a promise: the Samba will be finished before the Razor Edge!
best regards from Bonn
Florian
Hits: 0